Posted on 15 September 2016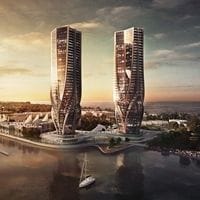 Sunland's plans for Mariner's Cove will provide a vital new tourism asset that is crucial for the Gold Coast's continued development, says the Gold Coast Central Chamber of Commerce (GCCCC).

Provided the City of Gold Coast mitigates the increased traffic to The Spit, GCCCC President Peter Yared says The Mariner should be approved when it is again debated.

"This is not just another building, it is a unique offering that will really add to the Gold Coast and will become a...