Message from the President - October 2016
Posted on 21 October 2016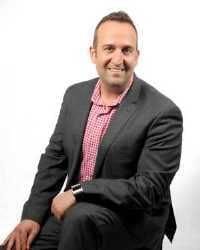 IT is good to see that the Premier Annastacia Palaszczuk is now believed to be willing to allow an offshore cruise ship terminal from Main Beach, adjacent to Phillip Park.
We need to enjoy and make the most of our public spaces and The Spit is currently underutilised.
For years, when there have been news reports about development on this strip of land, it has revolved around The People vs. The Developers.
But are most people against development? This Chamber does not believe so.
The silent majority in favour of development at The Spit have been given a voice by retired Gold Coast businessman Lindsay Jackson.
Jackson has started Jobs for Our Kids to give a voice to the Gold Coast residents who want to see The Spit improved.
This will be important as the various parties interested in building on The Spit calibrate their plans.
Sunland has withdrawn its application to build the twin-tower Mariner's Cove project on The Spit as it waits to see the Queensland Government's master plan for the area.
The State Government tate so has to decide on a reported $3bln Crown-ASF casino and resort proposal for its parcel of land south of Seaworld.
It could be something great and not just through casinos and towers, but through improved public spaces to the north.
When the time comes for the city and state governments to decide on these proposals, the silent majority needs to get out in support of improving The Spit.
Now the silent majority has a voice, and we urge you to get behind Mr Jackson.
Peter Yared
President
Gold Coast Central Chamber of Commerce