Message from the President - December 1, 2016
Posted on 1 December 2016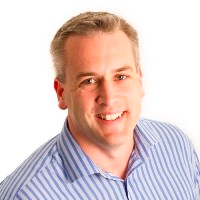 ENCOURAGING the next generation of young entrepreneurs will be a key priority of the new-look Gold Coast Central Chamber of Commerce board.
The half-dozen new faces on the board will bring an innovative and disruptive outlook and a broad spectrum of skills from a variety of industries.
Alongside myself, the new members are Andrew Shields (Secretary), Stuart Sanford (VP Surfers Paradise), Daniel de Vries (VP Nerang), Christie McCabe (VP Membership), and Loretta Lynch.
They join Laura Younger (Deputy President), Haydn Erbs (Treasurer), Boyd Sargeant (VP Broadbeach), Kelly Zirilli (VP Burleigh), and Alan Taylor.
Developing the next generation of business leaders will be a strong focus; the mentoring and fostering of young entrepreneurs will feature prominently in the vision that I will present to the new
team.
We will nurture the junior chambers, and create tool kits for startups and entrepreneurs, and we will look to engage with Gold Coast's fantastic schools and their student leaders.
The reinvigorated Gold Coast Central Chamber of Commerce Board comes together at an important juncture in the Gold Coast's history, as it grapples with growing pains and anticipates the 2018 Commonwealth Games.
The organisers of the Games, alongside the Department of Transport and Main Roads and City of Gold Coast, want to work closely with residents and local businesses to develop a transport strategy that will help the city make the event a success.
Together, they have created the Transport Strategic Plan, which is now out for community consultation. The plan outlines the scale of the GC2018 transport task and how the city will meet it.
We encourage all members to review the Commonwealth Games transport plan and make a submission as part of the community consultation.
Click here to download your copy
We are also mindful of new challenges facing the Gold Coast tourism economy, most recently the Federal Government new backpacker tax.
While we are pleased to see compromise on the rate of tax, any new impost on the tourism industry is always a concern. Despite this, we believe the strength of the Gold Coast as a vibrant tourism destination will prevail and the city's inbound visitor market will continue to grow.
I am looking forward to leading the Chamber at such an exciting time for business on the Gold Coast.
Martin Hall
President
Gold Coast Central Chamber of Commerce