Martin Hall leads new-look board at Gold Coast Central Chamber of Commerce
Posted on 28 October 2016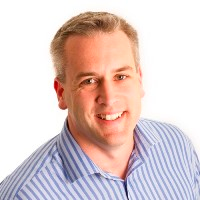 SURFSIDE Buslines General Manager Martin Hall is the new president of the Gold Coast Central Chamber of Commerce (GCCCC).
Mr Hall takes charge of a new-look board with six new faces: Andrew Shields (Secretary), Stuart Sanford (VP Surfers Paradise), Daniel de Vries (VP Nerang), Christie McCabe (VP Membership), and Loretta Lynch.

"I lead an innovative and disruptive new board with a wealth of experience from a variety of industries that will challenge convention," Mr Hall said.

"We have a broad spectrum of skills on board from a variety of industries, from legal professionals to academics, tourism and public transport."

Developing the next generation of business leaders will be a priority for Hall, and he will nurture the junior chambers, and create tool kits for startups and entrepreneurs.

"The mentoring and fostering of young entrepreneurs will feature prominently in the vision that I will present to the new team," Mr Hall said.

The reinvigorated GCCCC Board comes together at an important juncture in the Gold Coast's history, as it grapples with growing pains and anticipates the 2018 Commonwealth Games.

Hall paid tribute to the "impressive work" of his predecessor, Peter Yared.

"I am looking forward to leading the Chamber at such an exciting time for business on the Gold Coast," Mr Hall said.

"I would like to work closely with the Gold Coast City Council to support the city's continued development, particularly in tourism and construction."