GC CENTRAL CHAMBER URGES NEW COUNILLORS TO GET ON BOARD CRUISE TERMINAL
Posted on 21 March 2016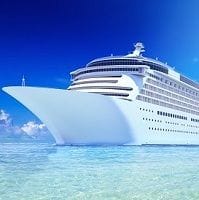 THE Gold Coast Central Chamber of Commerce said it is important the city invests in development and infrastructure projects, and urges new and existing councillors to get on board Mayor Tom Tate's $70 million offshore cruise ship terminal plan.
President Peter Yared said with a new Council comes new responsibility and it is vital the city has strong leaders that are not afraid of change.
"Mayor Tom Tate ran a campaign that focussed on a commitment to the delivery of a cruise ship terminal and at last count he had won more than 60 per cent of the vote," said Yared.
"That to me proves that the Gold Coast is in support of the project, and can see the lasting economic benefits of a cruise ship terminal to future generations. If Gold Coasters were not in support of the project, they would have elected another leader.
"We must ensure the loud minority doesn't outweigh the voice of the majority."
Yared said the Gold Coast is coming of age, but is yet to reach its full potential.
He said the new facility, which is expected to attract more than 100,000 visitors each year and inject up to $30 million into the local economy, is a step in the right direction in establishing the city as a worldly destination.
"If the city wants to grow, prosper and be a world-leading destination, it must embrace projects like this and invest in developments and assets that move the city forward if it doesn't do this, the Gold Coast will remain at a standstill," said Yared.
"The city is yet to reach its full potential, but these sort of developments and commitments will assist in forging the Gold Coast ahead as the Australian tourism capital and ideal destination."
Yared notes that while the Chamber supports the cruise ship terminal in principal, it is subject to an environmental plan and surrounding infrastructure initiatives including an upgrade in transport and accessibility to The Spit.