Chambers move to next generation
Posted by Gold Coast Central Chamber of Commerce President Martin Hall on 11 August 2017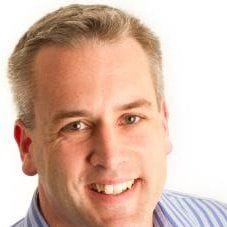 The Presidents of the four main Gold Coast Chambers of Commerce have decided that the Combined Chambers of Commerce has served its purpose and is no longer needed.
The heads of four largest Chambers of Commerce voted on Wednesday to close the combined chamber. The group instead pledged to continue to work closely on citywide issues and to select a relevant spokesperson for issues as they arise.
Gold Coast Central Chamber of Commerce President Martin Hall said the Combined Chamber had outlived its usefulness.
"The Combined Chamber was set up a time when there were many Chambers of Commerce on the Gold Coast,'' said Mr Hall. "It provided one voice for the city's business community, which was then fragmented. However most of the smaller chambers have merged to become larger chambers. The decision has been made to close the Combined Chamber because the individual Chambers are strong enough to stand on their own."
Greater Southern Gold Coast Chamber of Commerce President Hilary Jacobs said the individual Chambers would lobby governments on behalf of their areas but the heads of the Chambers of Commerce would still meet to discuss major issues.
"The group will continue to engage with the CCIQ on an individual and group basis, the removal of the CCIQ regular regional meetings, of which the Combined Chamber was a part, has been the catalyst for this change," Ms Jacobs said.
Southport Chamber of Commerce President Laird Marshall agreed.
"Each individual Chamber is the best qualified to address the issues affecting their patch of the Gold Coast and we believe that for most issues, the local Chamber should be the organisation that should be the first port of call for the government and the media,'' he said.
"For larger issues, the Chambers will still come together to present a united voice."
Gold Coast North Chamber of Commerce President Martin Brady said the Chambers of Commerce would continue to provide a strong voice for business on the Gold Coast.
Author:
Gold Coast Central Chamber of Commerce President Martin Hall