Chamber welcomes council's business support
Posted by Martin Hall on 12 August 2021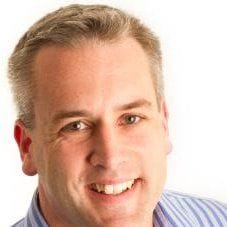 The Gold Coast's peak business body has welcomed the council's decision to introduce a $3 million boost for small businesses in response to the COVID-19 crisis.
Gold Coast Central Chamber of Commerce president Martin Hall said the City of Gold Coast's $3 million "buy local/play local" rewards package for Gold Coast residents would help the city's 70,000 businesses battle through the economic pains created by COVID-19.
Mr Hall said the city's small businesses, especially those in the tourism, events and hospitality sectors, were being the hardest hit from the crisis.
"The council's decision to provide 60,0000 residents with $50 vouchers to spend at local businesses will help and encourage local business owners in their battle to keep their doors open.
"Small business employs more than one third of the working population and anything all levels of government can do to help is greatly appreciated.
The council also announced the extension of a number of other previously announced initiatives. This includes:
Waiving fees for al fresco dining;
Establishing more flexible payment plans for water and rates accounts;
Waive interest on outstanding fees including film application and development applications.
Mr Hall said the Chamber had been lobbying all levels of government for a better deal for business owners since the COVD-19 crisis started.
"Initially, with the JobKeeper program, businesses received good levels of support but since the start of this year the support has been dwindling away,'' he said.
"The Gold Coast has been particularly hard hit because of the traditional strength of its tourism and hospitality sectors.
"Even though we have not been in lockdown for long periods of time, the border closures and the lockdowns in other states have meant the tourism and hospitality sectors have been starved of customers."
Author:
Martin Hall
About: President, Gold Coast Central Chamber of Commerce