Chamber applauds Federal Government budget
Posted by Gold Coast Central Chamber of Commerce President Martin Hall on 7 October 2020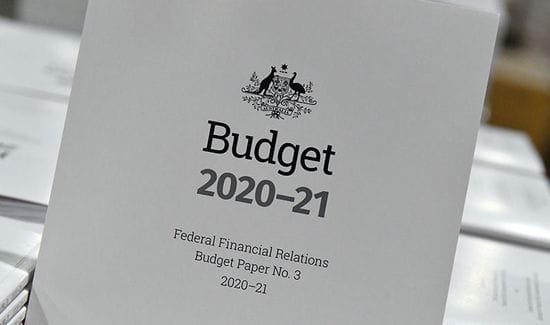 The Gold Coast's peak business body has welcomed the Federal Government's 2020.
Gold Coast Central Chamber of Commerce President Martin Hall said that while the budget would blow out the Government's deficit to more than $200b, the big spending was needed to counter the economic crisis created by COVID-19.
Mr Hall said COVID-19 created recession would impact on Australia for many years with the Government's total debt set to increase to more than $1 trillion.
He said however, the fast-tracked tax cuts, wage subsidies for young workers and business expenditure incentives were designed to help the economy recover more quickly.
Mr Hall said the budget would provide:
Personal income tax cuts backdated to the start of this financial year
Most businesses will be able to write off the full value of assets they purchase. Businesses with a turnover of up to $5 billion will be able to immediately deduct the full cost of eligible depreciable assets purchased after October 6, 2020 and first used or installed by June 30, 2022.
Added to this, any losses incurred to June 2022 can be offset against any annual profits made after the 2018-19 financial year. This means businesses will be able to claw back previous tax payments.
Businesses that hire younger employees will also be eligible for a new JobMaker Hiring Credit. The credit will be payable for up to 12 months for each new job and is available from tomorrow to employers who hire eligible employees aged 16-35. The Hiring Credit will be paid quarterly in arrears at the rate of $200 per week for those aged between 16-29, and $100 per week for those aged between 30-35. Eligible employees are required to work a minimum of 20 hours per week.
The Gold Coast region will specifically benefit from infrastructure spending and other projects designed to improve the local economy.
There is:
$750 million in funding for the Coomera Connector Stage One and another $5.3 million to analyse the business case for the Coomera Connector, stage 2.
$10 million to support the region's tourism industry to attract domestic visitors
$4.2 million to analyse the business case for a fast rail link between Brisbane and the Gold Coast
The Gold Coast's emerging space industry could potentially benefit from a manufacturing boost offered in the budget
Mr Hall said while the level of debt was a concern, the big cash splash would be welcomed by struggling businesses.
Author:
Gold Coast Central Chamber of Commerce President Martin Hall