Australian Small Business and Family Enterprise Ombudsman Business Survey
Posted on 23 January 2017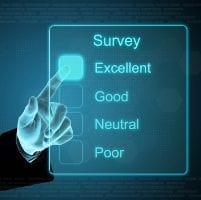 The Australian Small Business and Family Enterprise Ombudsman (ASBFEO) is conducting this survey in conjunction with the Australian Institute of Credit Management (AICM) to gain an understanding of the issues and effects of late payments on small business.
The purpose of this survey is to understand businesses experiences with late payments as well as trends and effects these have on small business.
They are interested to learn how businesses set payment times, the impacts on business and what actions you take in relation to late payments.
Results from this survey will inform the Late Payment Times and Practices Inquiry and will complement submissions from business, industry and interested parties.
The survey is 20 questions and should take approximately 10 minutes.
The survey is open until the 28th February 2017. Survey responses are anonymous.