A Message from the President - 5 April 2018
Posted by Gold Coast Central Chamber of Commerce President Martin Hall on 5 April 2018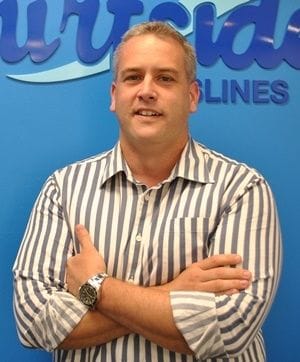 After years of planning, the Commonwealth Games are finally here. The Gold Coast is truly in the centre of global attention for the next 10 days. And despite a few hiccups (I won't mention incorrect dates on tickets and blunders in the programs) and some indifferent weather, the Gold Coast is already shining.
The Opening Ceremony last night was sensational and made me proud to call the Gold Coast home.
The Chamber expects the impact of the Commonwealth Games for businesses across the Gold Coast to be patchy.Like the Games itself, there will be winners and some who won't do so well.

We believe those businesses in the main tourism strip along the beach and retailers at major shopping centres like Robina will do reasonably well. We also expect smaller retailers near transport hubs to do well.

However, based on the experience of previous Olympic and Commonwealth Games, some businesses will not perform as well as they might hope. This is because people are being encouraged to avoid travel.

From the Chamber's point of view, we are emphasising that the Gold Coast is well and truly open for business. Make sure you take time to celebrate the Games and the benefits it will bring for years to come.
Martin Hall
President
Gold Coast Central Chamber of Commerce
Author:
Gold Coast Central Chamber of Commerce President Martin Hall