A Message from the President - 26 October 2017
Posted by Gold Coast Central Chamber of Commerce President Martin Hall on 26 October 2017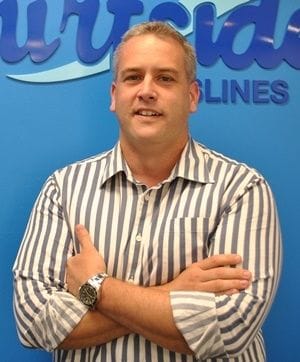 It's nearly the end of October! Where does the year go? This year seems to be flying by and it won't be long until the Gold Coast is hosting the Commonwealth Games.
If you haven't already done so, it is time to start making plans about how you will manage your business and travel plans while the Games are being held. The City of Gold Coast, Department of Transport and Main Roads and GOLDOC have established a free travel advice program.

They are working with businesses across the Gold Coast to provide information and advice around the Games. More information about the program can be found here: https://getsetforthegames.com/

While I am on the Games, the Gold Coast Central Chamber of Commerce is in principle supporting moves for extended trading hours in key parts of the city during the event. The Chamber believes that extended trading hours could potentially be great for business during this unique showcase opportunity for our region. However, we demand that rigorous consultation and education takes place before any decision to extend trading hours is considered.

The Chamber has also been asked to provide feedback on the State Government's plan to ban property developers from donating to political campaigns in Queensland. The Local Government Electoral (Implementing Belcarra) and Other Legislation Amendment Bill 2017 was introduced in State parliament earlier this month. The Chamber's stance is that if the State Government is seriously considering imposing bans on donations property developers, then it should also ban Unions from donating money to political campaigns.

Next week the Chamber hosts our Annual General Meeting and a networking night at the Skypoint Observation Deck. If you are a member, make sure you come along to both events and if you are not a member yet, we would love to see you at our networking event.

See you there.
Author:
Gold Coast Central Chamber of Commerce President Martin Hall