A message from Steven Ciobo, Federal Member for Moncrieff September2016
Posted on 7 September 2016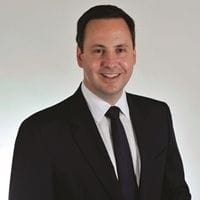 Invitation 2016 Gold Coast Small Business Forum


Running a small business is challenging. There are constant demands on your time and often only you to make things happen. However, it can also be very rewarding.
Between managing staff, ordering stock, and chasing new clients there is often little to no time to keep up-to-date with changing government policies affecting your business.

Last week the Turnbull Government introduced a very important piece of legislation during the first sitting week of the 45th Parliament.

The Coalition's Ten Year Enterprise Tax Plan will remove impediments and create the right conditions for Gold Coast employers, especially small businesses, to grow and create more jobs.

Only five OECD nations have a higher corporate tax rate than Australia and our tax on business is much higher than our neighbours in the Asian region.

The Turnbull Government is committed to supporting small businesses to get ahead, and the Ten Year Enterprise Tax Plan encourages investment and provides incentives for enterprise within Australia.

To answer any questions you might have on this or any other government policies relevant to your business, I'm hosting the Gold Coast Small Business Forum on Thursday, 22 September with the Federal Minister for Small Business, the Hon Michael McCormack MP.

The forum is intended to give you an opportunity to speak with the Minister, and myself, about your business and any comments, questions or concerns you'd like to raise.

The Minister will provide a comprehensive overview of the Turnbull Government's support for small business, which is especially important here on the Gold Coast, given small businesses drive our local economy.

Before entering politics, Minister McCormack ran a successful media and publishing small business in his hometown of Wagga Wagga; so he's across the many issues and challenges faced by small business owners every day.

The Gold Coast Small Business Forum will be held at the RACV Royal Pines Resort on Thursday 22 September, from 6pm.
To register your attendance, please email events@stevenciobo.com or call (07) 5504 6000.

If your business is in the Moncrieff electorate, you should have recently received your 2016 Small Business Newsletter with a Financial Year wall planner and important news and information.
If you didn't receive the newsletter and would like one, contact my office and we'll send you a copy.