A message from Steven Ciobo, Federal Member for Moncrieff November 2016
Posted on 10 November 2016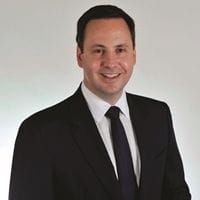 In last month's column I briefly mentioned the Turnbull Government's initiative to help local employers create work opportunities for young Australians.
The Coalition is investing $840 million in the Youth Employment Package, an innovative new programme to help 120,000 young Australians get job-ready and equipped to enter the workforce.
A key element to the Youth Employment Package is the Youth Jobs PaTH (Prepare-Trial-Hire) programme. Youth Jobs PaTH will increase young people's employability and provide them with the real work experience they need to obtain paid employment.
This presents an exciting opportunity for our local youth and importantly, Gold Coast businesses such as yours.
I am inviting local businesses to consider participating in the Youth Jobs PaTH programme, which includes;
Initial government-funded training to get young Australians job-ready.
Internships lasting 4 12 weeks, giving young job-seekers valuable work experience in a workplace. Participating interns will also receive up to $200 per fortnight in addition to their fortnightly welfare payment.
Support for participating local businesses with upfront payments of $1,000 for taking on an intern. If businesses subsequently offer the intern ongoing employment, they will also be eligible for a wage subsidy of up to $10,000.
The Youth Jobs PaTH programme has been developed as a direct response to feedback from employers. We know local businesses want to employ young Gold Coasters but we also understand you need applicants to have job-ready skills in order to make a valuable contribution to your business from day one.
The Turnbull Government is committed to addressing youth unemployment across Australia, with unemployment levels in some areas unacceptably high. Innovative programmes have the ability to help both young job seekers as well as local businesses and we encourage you to consider this exciting opportunity.
Together we will be giving young people the best possible chance to get a job and in doing so build a stronger, more productive and cohesive community.
To register your interest, please visit the Youth Jobs PaTH portal
https://www.employment.gov.au/path.