A message from Steven Ciobo, Federal Member for Moncrieff August 2016
Posted on 12 August 2016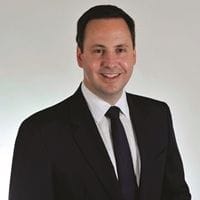 The Gold Coast is proud of the fact we are a tourism city.
Our near-perfect weather, the world-renowned beaches, an enviable lifestyle all of these things make the Gold Coast one of the world's most liveable cities.
We're only too happy to share our hometown with the millions of tourists who come to experience the Gold Coast each year.
The tourism sector also supports our many small businesses that are providing jobs for locals here on the Coast.
A growing tourism industry is crucial to our local economy, in order to drive growth and jobs.
This week I met with the heads of Australia's peak tourism bodies here on the Gold Coast to discuss their priorities and the Government's plan to support one of our identified super-growth sectors.
As Australia's Tourism Minister, I'm looking forward to meeting and exceeding our tourism potential, and I'm excited about what that means for us here on the Gold Coast.
We recently hosted key international tourism wholesalers and buyers at the Australian Tourism Exchange the biggest tourism trade event held in the country.
Delegates stayed on the Coast for the four-day event, which brought together industry heavyweights from around the world to promote Australia's tourism offering.
97 per cent of those who attended expressed their satisfaction with the Gold Coast, and nearly 80 per cent left with a more positive view of the city.
A quarter of people who travelled to Australia for ATE16 chose to extend their stay on the Gold Coast.
Not only did the international attendees add value to our economy while they were here, but they'll take away their experience of the Gold Cost and share it with their family, friends and clients back home.
And of course, a lot of their experiences here are with local small businesses. Whether it was at their hotel, a restaurant they went for dinner, a boat tour they took or some shopping they did our small businesses play a huge role in the overall impression of our city.
The Gold Coast has a lot to gain from a burgeoning tourism industry and I'm looking forward to working with the sector to achieve continued success.
Steven Ciobo is the Minister for Trade, Tourism and Investment