A message from Steven Ciobo, Federal Member for Moncrieff - November 2018
Posted on 30 November 2018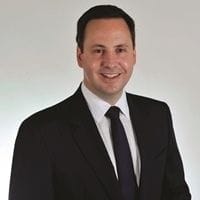 Small and medium businesses drive the Gold Coast economy and employ thousands of people. As your local MP, I am committed to ensuring we do everything we can to support
you, as your hard work and success of your business means our city's economy grows and creates more local jobs.

I know for many local businesses, one of their biggest frustrations is their struggle to access finance, often meaning they must put their own assets on the line. That's why last week, the
Liberal National Government announced a $2 billion Australian Businesses Securitisation Fund.
The securitisation fund means small lenders and banks additional to the big four can make loans to small businesses such as butchers, cafes and manufactures because we are providing
support to these small lenders that is not currently available. This will give small businesses more competitive options.

We hope this fund will enable you to bid for that contract, or invest in the technology you need to transform your business, as you will have access to the finance required to grow your
business.

We are backing small family businesses like you, who have taken the risk and work long hours day after day to succeed. When Gold Coast businesses are thriving, the city's economy
benefits.

This month Prime Minister Scott Morrison was on the Coast again announcing an additional $112 million for the light rail extension. Construction will support more than 2,400 jobs and
once operational, the extended route will help bust congestion. The funding builds on our $460 million commitment for the first two stages of the light rail.

As Defence Industry Minister, I launched a new grants program for small businesses wanting to support the Australian Defence Force as part of our defence industry.

We're providing grants of up to a million dollars to allow businesses to invest in equipment or services which will help them grow.

Investment in new technology, specialist computer software, or enhancing the skills of staff through training and accreditation are examples of projects your business may pursue.

Local businesses in the manufacturing, food or technology industry have the potential to tap into this market.

Southport based company Combat Clothing manufactures textile items for the Australian Defence Force, in particular webbing, pouches, packs and clothing, along with an array of
different ballistic products. They are just one example of a Gold Coast business who are benefitting from the unprecedented investment from the Liberal National Government into the industry, safety and security of our nation.
The grants program will be delivered through the Centre for Defence Industry Capability.

Local businesses who are interested can call my office on (07) 5504 6000 or visit
www.business.gov.au/centre-for-defence-industry-capability
Steven Ciobo
Minister for Defence Industry
Federal Member for Moncrieff
67 Thomas Drive, Chevron Island Qld 4217
PO Box 4922, Gold Coast MC Qld 9726
T (07) 5504 6000
Steven Ciobo MP is the Federal Member for Moncrieff and the Minister for Defence Industry.