A Message from State Member for Mermaid Ray Stevens - August 2018
Posted on 15 August 2018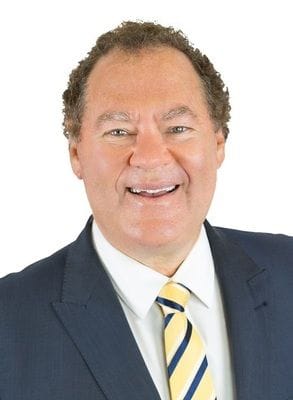 We are just a couple of weeks from embracing spring however it truly feels like spring has sprung already, at least here on the Gold Coast! I think we would all welcome some rain clouds during August to set us up for what looks like a warm spring into summer ahead. You will more than likely have noticed a bit of smoke in the air, our city officers have been working closely with the Queensland Fire and Emergency Service undertaking hazard reduction burns in the hinterland to mitigate against a hot summer yet to come.
Gold Coast Light Rail - Stage 3A Proposed Broadbeach South to Burleigh Heads
As you may know, a Preliminary Business Case for Stage 3A of the Gold Coast Light Rail was provided to the State Government in February 2018 following community consultation by the City of Gold Coast in mid-2017. The proposed third stage will extend Gold Coast Light Rail from Broadbeach South to Burleigh Heads. As part of the State Government's refinement of the reference design and development of the Detailed Business Case in partnership with City of Gold Coast, a preferred alignment on the Gold Coast Highway is being investigated.
The Department of Transport has now begun the process of community engagement for Stage 3A, meaning that, as a Gold Coast resident, you will have the chance to explore the reference design, route, locations of proposed GLink stations, and potential impacts and changes along the coastal strip.
Information sessions will be held at the Mermaid Beach Surf Club (172 Hedges Avenue) on the following dates:
Wednesday 22 August, 6pm - 8pm
Saturday 25 August, 11am - 1pm
Sessions will also be held at the Burleigh Heads Surf Club (Cnr Goodwin Tce and Gold Coast Highway) on the following dates:
Wednesday 15 August, 6pm - 8pm
Saturday 18 August, 11am - 1pm
You also have the opportunity to provide feedback via an online survey at the following link:
https://www.gclr3a.com.au
Community feedback is highly valuable in informing the Government of potential issues and opportunities that may arise should the project be approved and funded.
For more information, visit
https://tmr.qld.gov.au/Projects/Name/G/Gold-Coast-Light-Rail-Stage-3A
Please be informed and involved and provide your feedback on the project as a member of the Gold Coast community.

Should you have any State issues you would like to discuss please feel free to contact my office on Tel: 5600 0100 / Email: Mermaid.Beach@parliament.qld and also you can visit my Facebook page www.facebook.com/RayStevensMP

Best wishes

Ray Stevens MP
State Member for Mermaid Beach