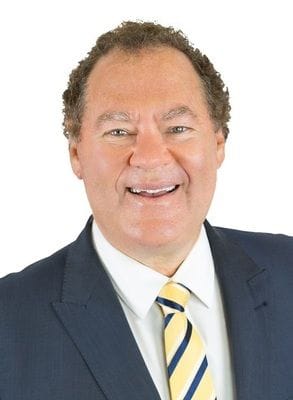 Qld Estimates July Hearings

The Estimates process is the questioning of the Governments 2019-20 State budget of $58 billion and this year it revealed some serious integrity issues brought about by the Palaszczuk Government displaying arrogance and hubris in its financial management of the State. First and foremost, the Premier's own Chief of Staff, a bureaucrat earning around $500,000 per year, was given a Qld taxpayer funded grant of $267,000 to assist him float his company app tracking cruise ships. The Premier was forced to defend this brazen abuse of his position as the boss's right hand man and the question has to be asked would he have received this money if he wasn't the Premier's Chief of Staff? I know of plenty of businesses out there that could do with a quarter of a million dollar grant to help their business get off the ground.
The second highly suspicious activity uncovered at the Estimates process was the Deputy Premier and Treasurer, Jackie Trad's use of confidential information and process involvement about the Cross River Rail project. There is a Crime and Misconduct investigation into this activity and we await the outcome with bated breath.

Light Rail

One of the dodgiest tricks the Palaszczuk Labor Government has come up with is to promise the light rail extension to Burleigh if the Federal LNP Government comes up with more money for the project. The budget was released just two months ago and there was categorically no mention of any State Government funding for the Light Rail extension. In a blatant political move trying to blame the Federal Government for the Light Rail, a State Government project, not going ahead, they have asked for more money from the Federal Government above what both Scott Morrison and Labor hopeful Bill Shorten committed to before the Federal election, $112 million.

This shameful blame shifting is another reason why we have to get rid of this deceitful Palaszczuk Labor Government at the next election due in October 2020. All hands on deck to achieve that and all helpers gratefully received.
Should you have any State issues you would like to discuss please feel free to contact my office on: Tel: 5600 0100 / Email: Mermaid.Beach@parliament.qld.gov.au

You can also find me on Facebook at www.facebook.com/RayStevensMP.

Best wishes

Ray Stevens MP
State Member for Mermaid Beach