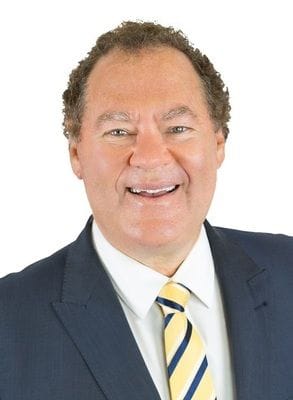 Qld State Budget

The Queensland State Budget was handed down on Tuesday 11 June 2019 and the outcome has been a Palaszczuk Labor Government legacy of higher taxes, more debt, less jobs and less infrastructure. The Palaszczuk Labor Government is quite simply unable to manage the economy and their latest budget clearly demonstrated their ineptitude. The 2019 budget failed the people of Queensland. With unemployment on the rise and nine new taxes being introduced Queensland is on its way to a debt bomb. The Palaszczuk Labor government is raking in another $3,500 million in extra taxes from the pockets of Queenslanders through nine new taxes they promised they would not introduce.

The Budget failed to offer much to the people of the Gold Coast. The biggest disappointment is their neglect to have the M1 fixed. Our City is growing rapidly and the Labor Government are refusing to build the infrastructure needed to cope with the increasing population. If you would like to join the fight for a Second M1 to ensure locals can spend less time in traffic and more time with their families, head to my Facebook to sign the petition.

The LNP team of which I am a member, led by Deb Frecklington have formulated a number of policies to address the above issues. The LNP plans to create jobs and opportunities in every corner of this state. A plan to build the infrastructure we need. A plan to deliver the jobs our regions are crying out for. Only the LNP will deliver.

You can read our economic plan for Queensland: www.deb2020.com.au/our-plan/
Federal Election

I am overjoyed with the LNP's stunning victory at the recent Federal Election. A great local achievement with members comfortably retaining four of the Gold Coast seats. The Gold Coast has always been a private enterprise City and the fabulous lifestyle we enjoy today has been built on the back of the development industry and the risk takers of years gone by. I think we were all trembling at the prospect of a Shorten-led Government with their commitment to a larger tax burden for the retirees and the real estate industry. It will be hard enough for business in the coming years ahead without further financial imposts being placed upon them.
Should you have any State issues you would like to discuss please feel free to contact my office on: Tel: 5600 0100 / Email: Mermaid.Beach@parliament.qld.gov.au.
You can also find me on Facebook at www.facebook.com/RayStevensMP.

Best wishes
Ray Stevens MP
State Member for Mermaid Beach