A Message from State Member for Mermaid, Ray Stevens - August 2020
Posted on 7 August 2020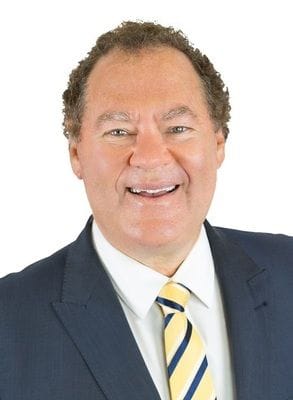 With spring just around the corner, we are still stuck on the COVID 19 roundabout. I empathise with local businesses who last month were looking forward to welcoming visitors to the Sunshine State from interstate as well as potentially New Zealand. Now we are 'on hold' with strict border restrictions due to three foolish and irresponsible young women who imported the coronavirus from Melbourne to Queensland and we are on tenterhooks waiting for an implosion of corona cluster breakouts in Queensland. The worrying part is that the women worked in aged care residences and as school cleaners so our most vulnerable are at risk because of their selfish and criminal actions; they most definitely deserve the harshest of penalties.
Federal Economic Support
Great news that Prime Minister Scott Morrison has extended his job support financial package until next year which at least delays the pain and heartache of a collapsing employment market until 2021. His strong financial position has enabled him to deliver a cash splash now that it is needed unlike the Palaszczuk Labor Government who were up to their eyeballs in debt before the coronavirus broke and have been playing smoke and mirrors with their financial assistance for Queensland businesses and employees. I am still hopeful the corona health crisis has been contained in Queensland, but I do know there will be no containing the world crisis to follow. That makes it even more important that a financially responsible and competent Government is elected on 31st October and those qualities certainly have not been demonstrated even before the corona virus by the current Labor Government.
Gold Coast Economy
The positive news for the Gold Coast economy is that our number one business activity of tourism will boom when borders re-open because overseas destinations will be severely impaired for several years to come. Even for our second most important industry, the construction industry, the Gold Coast presents as a much safer living area than the big cities of Melbourne and Sydney so we will be even more of a desired residential destination than we were pre-corona.
I hope you are all staying safe and keeping positive and I look forward to reporting in next month.
Should you have any State issues you would like to discuss please feel free to contact my office on: Tel: 5600 0100 / Email: Mermaid.Beach@parliament.qld.gov.au
You can also find me on Facebook at www.facebook.com/RayStevensMP.
Stay safe and healthy.
Best wishes
Ray Stevens MP
State Member for Mermaid Beach