A Message from State Member for Mermaid, Ray Stevens - April 2019
Posted on 1 April 2019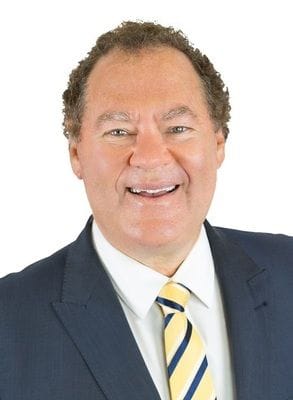 It has been a busy two weeks at Parliament in Brisbane where the emerging hospital crisis under the Palaszczuk Labor Government has returned our health system to the bad old days under the Bligh Government. Ambulance ramping, questionable medical operators and a lack of beds for patients in the public system is a typical outcome of a Government controlled by Unions and out-of-control financially.
Gold Coast Convention & Exhibition Centre
Further to my comments last month there has been much ado and discussion in Parliament and the media around the Gold Coast requiring a 'Global Tourism Hub' AKA another Gold Coast Casino. As I clearly stated in Parliament on 26 March 2019, what the Gold Coast needs is an immediate extension of the Gold Coast Convention and Exhibition Centre to accommodate large national and international conventions and conferences that will bring an instant increase to tourism visitation numbers not only to the Gold Coast but Queensland in general. Every tourism operator understands that the convention market attracts high-end spenders for a longer stay period and we need to grow that capacity to ensure our market share grows. The convention industry is an integral part of the tourism industry and what better place to host an international convention than on the Gold Coast with its myriad natural and man-made attractions.
Federal Election
We are weeks away from calling the federal election and I hope that the Australian and Queensland public recognises the excellent financial position the current federal government has placed us in. With unemployment consistently low on a National level, the Gold Coast has benefitted greatly from the federal governments investment in tourism, the construction and real estate industry and the education sector. With negative gearing a major political point of difference at the upcoming election, I am fearful of economic activity on the Gold Coast should a change of government bring about a significant hit to the property market.

I would like to take the opportunity to wish you all a very happy Easter Break enjoy some time with family and friends, be safe if travelling on the roads and I hope the Easter Bilby is kind to all!

Should you have any State issues you would like to discuss please feel free to contact my office on: Tel: 5600 0100 / Email: Mermaid.Beach@parliament.qld.gov.au
You can also find me on Facebook at www.facebook.com/RayStevensMP.

Best wishes

Ray Stevens MP
State Member for Mermaid Beach