A message from Ros Bates, State Member for Mudgeeraba February 2017
Posted on 10 February 2017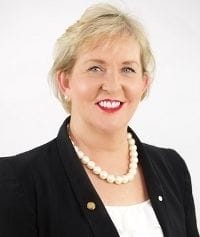 I hope you all had a great Christmas and New Year break and a successful start to the year.
It's been a busy few months holding the Labor Government to account in the portfolios of Communities, Women and Youth, Child Safety and the Prevention of Domestic and Family Violence and Disability Services and Seniors, as well as fighting hard for Mudgeeraba locals.

Unfortunately, when it comes to jobs for the Gold Coast, despite all the activity associated with the lead up to the Commonwealth Games, things have actually been getting tougher for Gold Coast job-seekers in the last 12 months.

Worryingly 2,600 jobs disappeared from the region last year. The Gold Coast unemployment rate has edged slightly higher to 5.5 per cent. While this is still below the State-wide average, things are heading in the wrong direction.

Throughout the State, Queensland is also home to the largest number of business bankruptcies. We have had more than 1,400 business bankruptcies in the last 12 months and nearly 2,800 since the current Government was sworn in.

Meanwhile, Queensland lost almost 53,000 working days due to strike action in the last year the worst result of any State. Half of all working days lost across Australia happened here in Queensland. The bulk of this strike activity is happening in the construction industry and the Gold Coast has sadly become a hotspot for this type of behaviour.

Every time union members take long lunches, walk off the job, and threaten construction companies and their employees, it drives up the costs of units and houses for Queenslanders. That's not to mention the hundreds of thousands of dollars added to the costs of Government construction such as Commonwealth Games facilities - that will end up coming from the pockets of Queensland taxpayers.

When it comes to business confidence, as we move into 2017, it's vital we start to see some confidence boosting, pro-business policies from the current Government.

We as the Opposition will also be outlining more of our positive vision to boost the economy and deliver for businesses on the Gold Coast. This includes looking at issues like electricity prices, cutting red tape, reducing business taxes and tilting the scales away from the unions and vested interests and back in the favour of the small businesspeople that employ the vast majority of Queenslanders.
Ros Bates MP
Member for Mudgeeraba
Shadow Minister for Communities, Women and Youth, Child Safety and the
Prevention of Domestic and Family Violence
Shadow Minister for Disability Services and Seniors

Phone (07) 5601 7100
Unit C7, Mudgeeraba Professional Centre, Swan Lane
PO Box 897, Mudgeeraba QLD 4213
Email mudgeeraba@parliament.qld.gov.au
Web www.rosbates.com.au