A message from Ros Bates, State Member for Mudgeeraba
Posted on 11 April 2016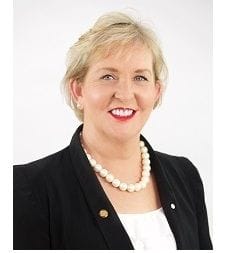 The past month has been incredibly busy in our community and as always, I've been out and about supporting our businesses and representing our area in Parliament. This month, I've been travelling throughout Queensland as a member of the Health, Communities, Disability Services and Domestic Family Violence Prevention Committee.
Unfortunately, local businesses will be concerned to learn that as we continue to see limited infrastructure spending and dismal investment in our small businesses, the March quarter Sensis Business Index has shown business confidence has gone backwards under the Labor Government.
In fact, the national survey of small and medium sized businesses, including 171 Queensland-based businesses, showed one-third of small business operators believed the Labor Government was working against them. At negative 17 points, attitudes towards the Labor Government were the second-worst of any State Government, apart from South Australia.
This contrasts with the former LNP Government, which through careful economic and fiscal management, coupled with a long term plan for infrastructure and business investment, maintained a high level of business confidence in the marketplace and positive attitudes toward our policies.
Fortunately, despite this bad news in the last quarter, we remain ready and able to unleash Queensland's potential through our Real Economic Plan and we will continue to fight for businesses and jobs in the coming Parliamentary sittings.
If I can be of any assistance to your business, please do not hesitate to give me a call on (07) 5601 7100 or email me at mudgeeraba@parliament.qld.gov.au.