A message from Ray Stevens MP, State Member for Mermaid Beach December 2016
Posted on 8 December 2016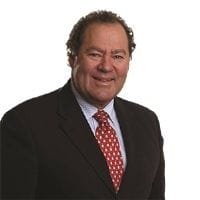 Summer has arrived and Christmas is just around the corner. I would like to take this opportunity to wish everyone a very Merry Christmas and a safe and happy holiday period. Enjoy our beautiful beaches, ensure you slip, slop, slap in the sun and have a good break with family and friends!
Bikie Laws
Unfortunately the unbelievable has happened, the Palaszczuk Labor Government has softened the criminal bikie gang laws which I am sure will be to the great detriment of the Gold Coast. Already we have seen criminal bikie gang associates involved in murderous events on the Gold Coast which can only damage our family friendly tourism destination image. Should the LNP return to Government we will reinstate tough anti-criminal bikie gang laws.
Tourism
The Gold Coast is currently riding a wave of a tourist boom with an influx of travellers in our area. Many internationals, fuelled by skyrocketing Chinese visitors and domestic visitors have seen unprecedented interest in Gold Coast investment and development. Casino re-development, Pacific Fair upgrades, Oasis shopping centre upgrades and a host of new high-rise unit developments have created jobs and delivered new facilities.
Magic Millions
In a little over a month from now, one of the world's great tourism and sporting events will be held in Queensland on the Gold Coast. I am talking about the Magic Millions Sales and Racing week where Princes, Sheiks, rich-listers, and A-Listers, will all head to the Gold Coast from around the world for Australia's second greatest horse-racing carnival behind only the Melbourne Cup in recognition, attraction and enjoyability.
Following on from the LNPs' bold move to assist funding to make it a $10 million race day, the Magic Million race and sales week has generated significant interest and media attention all over the world. I look forward to welcoming the many thousands of racing aficionado's, party-goers and racing tragic's to Australia's favourite playground for an incredible week of enjoyment for families on the Gold Coast in the first weeks of January and I can assure them that everyone has at least backed one winner for the week just by being there.
Should you have any State issues you would like to discuss please feel free to contact my office on Tel: 5600 0100 / E: Mermaid.Beach@parliament.qld.gov.au.
Best wishes
Ray Stevens MP
State Member for Mermaid Beach