A message from Ray Stevens MP, State Member for Mermaid Beach, September 2016
Posted on 8 September 2016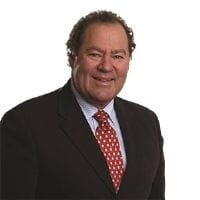 We are now entering the final quarter of 2016 and as we rush towards Christmas trading I can only hope that the Palaszczuk Labor State Government gets a move on with promoting economic activity for Queensland and in particular incentives for impetus for small business growth and employment opportunities here on the Gold Coast.
Spring has arrived, school holidays are around the corner and this should herald an influx of visitors and positive gains for local business in the lead up to the Christmas break.
Party Houses Council Officers Proposed Self-Assessment
In a totally negative move that would undermine and undercut the short-term accommodation providers who have legitimately obtained Council approval for their operation, Gold Coast City Council officers have recommended for self-assessment and self-approval of short-term accommodation houses in residential areas. I implore every accommodation provider to contact their local Councillor to lodge their objection to this ridiculous back-dooring recommendation from Council Officers. The negative image of Party Houses will return and business will be lost to backyard operators in residential suburbs.
Welcome Home Olympians
I was very proud to attend the Official Welcome Home Ceremony for Gold Coast Athletes, 2016 Rio Olympic Games at the Coomera Indoor Sports Centre on Saturday 3rd September 2016. It was uplifting to be able to personally congratulate our competitors, welcome them back to the Coast and honour their significant achievements. It augers well for the success of the Commonwealth Games in 2018 which I am sure will be "the best Commonwealth Games ever!"
Vlad Roll-Back of Laws
The Palaszczuk Labor Government is saying that they will toughen the anti-criminal bikie laws however the reality is they are looking at ways to water down the sentencing regime and the consorting regime for their soft-on-crime left-leaning solicitors and union bosses involved with criminal bikie gang association in their union membership. Send the message loudly and clearly for the future of the Gold Coast community, "DO NOT WIND BACK THE VLAD LAWS!".
Should you have any State issues you would like to discuss please feel free to contact my office on Tel: 5600 0100 / E: Mermaid.Beach@parliament.qld.gov.au.
Best wishes
Ray Stevens MP
State Member for Mermaid Beach