A message from Ray Stevens, State Member for Mermaid Beach, May 2016
Posted on 6 May 2016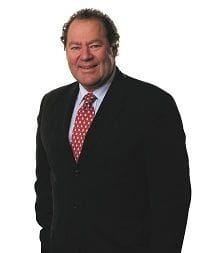 As we move toward the halfway mark of 2016 I am pleased that the 4 Year Parliamentary Terms Referendum was well received by Queenslanders and successful when put to the vote. Queenslanders will benefit in the long run with this significant change to our Parliamentary terms which will ensure a better operating business environment.
The LNP has refreshed its leadership team with former Queensland Treasurer Tim Nicholls taking over as Opposition Leader and former Assistant Treasurer Deb Frecklington being elevated to Deputy Opposition Leader. It is a team to deliver a fiscally responsible alternative Queensland Government and it is the team to take us through to the next Queensland election.
Retail Shop Leases Amendment Bill - 2015.
I am pleased to support the Retail Shop Leases Amendment Bill 2015, as this bill will ensure the statutory review of the Retail Shop Leases Act 1994 and will continue to provide a framework for addressing the imbalance in the negotiating power and access to information between major shopping centres and their smaller retail tenants. The changes recommended by the committee benefit and protect both small business owner tenants as well as major shopping centre's leasing arrangements by ensuring confidence and protection of both smaller retailers and lessors in retail tenancy dealings. For further information click here
VLAD Laws
The Palaszczuk Labor Government continues to prevaricate over the successful VLAD criminal bikie gang laws whilst the South Australian Labor Government, of recent times, has almost exactly copied the LNP VLAD Laws. The Palaszczuk Labor Government continues to threaten to water them down and this is not acceptable. These strong laws to combat criminal bikie elements on the Gold Coast are working very well and are absolutely necessary to support our police in keeping the Gold Coast's reputation as a safe and family friendly tourist destination intact.
Should you have any State issues you would like to discuss please feel free to contact my office on Tel: 5526 0473 / E: Mermaid.Beach@parliament.qld.gov.au.
Best wishes
Ray Stevens MP
State Member for Mermaid Beach