A message from Ray Stevens, State Member for Mermaid Beach
Posted on 11 April 2016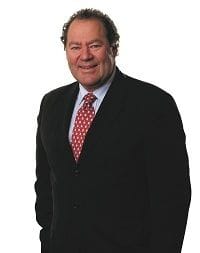 It has been a busy period leading into April with the Referendum on 4 Year Parliamentary Terms held in conjunction with Local Government Elections on the 19 March, the handing down of the Review of the Criminal Organisation Act 2009 on Monday April 4 and in the middle, Easter Holidays with families on the move.
4 Year Parliamentary Terms
A historic moment for Queenslanders with the success of the 'Yes' vote in support of the fixed four year term referendum, the first successful referendum in Queensland since 13 April 1910. This will provide the stability and continuity our business community requires to commit to future development which in turn will contribute to employment opportunities and economic growth. I am pleased at this positive outcome which will provide long term benefits to the people of Queensland.
Review of the Criminal Organisation Act 2009 - VLAD Laws
I am not surprised, however disappointed, by the predictable outcome of the Wilson Taskforce Review into Organised Crime. The taskforce recommendations are as harmful as expected as the Palaszczuk Governments supposed 'tough on crime' approach is completely undermined by the weakening/repealing of the existing effective laws put in place by the LNP. The lack of transparency and skewed terms of reference will unfortunately only deliver fear and violence back into our communities as the criminal bikie gangs and drug traffickers return to our streets and brawling in our shopping and leisure precincts.
The LNP will resist any legislative watering down of the VLAD laws by the Palaszczuk Labor Government when the legislation comes to the Parliament to protect our police and law and order on the Gold Coast.
Should you have any State issues you would like to discuss please feel free to contact my office on Tel: 5526 0473 / E: Mermaid.Beach@parliament.qld.gov.au.
Best wishes,
Ray Stevens MP
State Member for Mermaid Beach