A Message from Ray Stevens, State Member for Mermaid - August 2017
Posted on 11 August 2017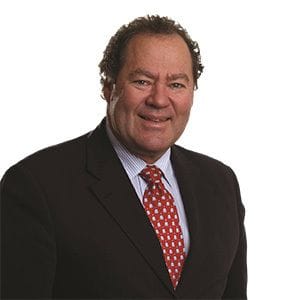 Spring is definitely 'in the air' which will be a treat for locals and visitors during the August/September school holidays. After a warmer than normal winter which saw people swimming through June/July, we can anticipate a bumper spring tourism season to further our reputation as the No. 1 Holiday Destination.
Electricity Prices

The Shadow Minister for Energy has identified that under Labor since 2015, the wholesale cost of energy 'has risen 70%' with the Palaszczuk Government gouging excessive dividends from electricity generators to fund fiscal shortfalls in other budgetary areas. It is no wonder small business is suffering under this current Government with exorbitant power prices eating away at slim profit bottom-lines for most businesses.
Cruise Ship Terminal
The ASF Casino / Cruise Ship Terminal (CST) proposal has folded under the Palaszczuk Government but Mayor Tom Tate still has the ocean side cruise ship terminal alternative to follow through on as a workable proposal. We await Gold Coast Council deliberations on the business case to make a Cruise Ship Terminal stack up but I am sure most Gold Coasters would like to see a CST built to take advantage of the booming cruising industry.
Commonwealth Games Transport
I hope the admission by Labor Maryborough MP Bruce Saunders that the transport scenario for the Commonwealth Games on the Gold Coast next year is a fiasco is addressed immediately by the Government and the Goldoc organising committee. Traffic jams and delays would be the death knell of fond memories of the Gold Coast Commonwealth Games if Mr Saunders dire predictions are correct. At a briefing to LNP Gold Coast Members of Parliament, by Goldoc and Department of Main Roads the finalised transport plan was not available to us with only 8 months to Games time. Given that accidents on the M1, rail train delays and train-driver shortages are the hallmarks of the Palaszczuk Labor Government's current modus operandi, we all shudder to think what will happen in April when the eyes of the world are upon us.

Should you have any State issues you would like to discuss please feel free to contact my office on Tel: 5600 0100 / E: Mermaid.Beach@parliament.qld
Best wishes

Ray Stevens MP
State Member for Mermaid Beach