A message from Peter Young - Councillor for Division 5 September 2016
Posted on 14 September 2016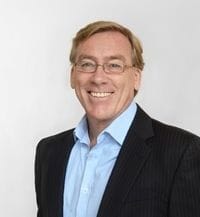 We have had a lot of events in Division 5 these past couple of months - it has been great to see so many different people coming together for all sorts of festivals and celebrations.
My office has been providing support and funding and it has been wonderful. If your group is having an event, we might be able to help. Get in touch.
Development proposals
Several development proposals in the area have caused concern and I am doing what I can to inform and support local residents. The proposals include extensions to a wholesale nursery in Guanaba, where the main concerns were loss of water to downstream rural properties, and traffic impacts from large semi-trailers on narrow rural roads. These issues have been solidly addressed through the City's assessment.

Another proposal of concern is the Vodafone tower near homes in Hillary Circuit, Pacific Pines, and yet another is a proposed near the childcare centre on the corner of Smith Street and Hammond Drive in Gaven. Each of these has attracted dozens of objections. In the area around Crane Crescent and Country Crescent there are numerous proposals for the subdivision of land and these have also raised the concerns of locals.

My job is to represent your best interests. I am here to help, so we might get the best outcomes possible.
Kerbside Cleanup
A reminder that Division 5 will benefit from a free kerbside clean-up that is scheduled for 17-28 October. Notices will be issued to all homes that receive the weekly services - but that will be just 7-10 days beforehand. Please share this news with your neighbours and get prepared.
Some projects I am currently pursuing
Some of these are short term, some much longer. Some are big, some are really big, and some are small, some are easy to achieve, others may never transpire but all
are receiving serious investigation and application of time and resources.
Pedestrian safety improvements, Nerang PCYC
Smith Street 4-laning to Pacific Pines
New pedestrian bridge over the Nerang River from
Bischof Park to Ursula Birmingham Park
New car parking in White Street and Cotton Street, Nerang
Footpath upgrades in the Nerang CBD and near the velodrome
Pathway lighting in Swift Park Nerang
Bench seats in Kamholz Park Nerang
Upgrades for the Cardinals Baseball Club
Upgrades (dozens of them) at Nerang Country Paradise
Playground equipment in Aberdeen Court park, Nerang
Estate signage at Clearwater, Nerang
Additional CCTV installation sites in Pacific Pines and Nerang Traffic calming Greenway Boulevard, Park Lake
Pedestrian safety upgrades Roberts Drive and Matthews Drive, Park Lake
Additional lighting, dog park, off Greenway Boulevard
Field lighting, Flooded Gum Park, Pacific Pines
afety fencing, Brockman Oval, Pacific Pines
Footpath additions, Pacific Pines Boulevard
Internal building works, Nerang Red Cross
CCTV for four sports and community buildings
Guardrail replacement McLaren Road, Nerang
Footpath - Glade Drive and Entrance Road, Gaven
Christmas tree lighting in Pacific Pines and Nerang
Road improvements, Stewarts Road Guanaba
Parkour facility at Brockman Oval, Pacific Pines
Extensions to Pacific Pines Football Club, Brockman Oval
This list is not comprehensive. If you have things that need looking into - contact me.
Free public transport for seniors
Why not explore our city or visit friends without cost?
Free travel is available for seniors from 8.30am to
3.30pm Monday to Friday, just show your Translink Seniors Go Card and the sticker issued by Council. To get a sticker phone 1300 465 326, or email freeseniorstravel@goldcoast.qld.gov.au
Simple ways to report graffiti
Call the graffiti hotline on 07 5667 5974
Email graffiti@goldcoast.qld.gov.au
Download the app from goldcoast.qld.gov.au/mobile-apps-17190.html
Visit cityofgoldcoast.com.au/graffiti for more information. Thank you for your help.
Please contact me with your suggestions, and your requests to get things fixed. With very sincere regards to you all.
Councillor Peter Young Division 5 Representative
07 5582 8400 division5@goldcoast.qld.gov.au
PO Box 5042 Gold Coast Mail Centre Qld 9729
You can also contact me on Facebook at peteryoungdiv5