A message from Peter Young - Councillor for Division 5 November 2016
Posted on 11 November 2016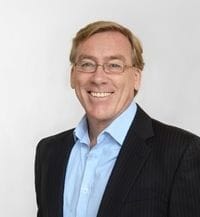 Some items regarding Nerang!

Green bridge a new pedestrian/cycle crossing of the Nerang River
Since my early days as Councillor for Nerang, there has been significant frustration with the lack of suitable crossings of the river in the CBD precinct. This is considered vital to help bring the pieces of Nerang together, by encouraging linkages from the railway station to Price Street. Efforts were made many years ago to progress this, but it died a slow death.
Now I am reinvigorating this push, and as reported some months ago, I have secured a budget of $50,000 to commence a Planning Study. The Terms of Reference for this work have been completed and will be put to the market at the end of November.
The Planning Project is a considerable body of work and will look at environmental, engineering, design and cost issues associated with various options.
It is intended this work will be completed by April 2017. Preliminary bids have been made for the 2017-18 budget to undertake the detailed design work, relying on the outcomes of the Planning Study. A project like this is big, and intended to have a big impact. It is likely to connect Bischof Park (near the rotunda) with
Birmingham Park, and then provide convenient linkages up to Station Street and the railway station. On the CBD side, the links would connect through Lavelle Street and down to the pool and Cycle Centre.
This improved connectivity will activate the areas - providing economic support and community benefits well into the future.
Gold Coast Cycle Centre - Nerang

As a component of the 2018 Commonwealth Games, the Cycle Centre will host the Mountain Bike competition. Significant work has been and will be progressed towards this outcome, providing a lasting legacy for Nerang. Cycling in the future will be a strong part of Nerang's economy, bringing in adventure travellers and providing locals with great facilities and opportunities, including a network of trails within the Nerang State Forest. The users of these facilities will need food, drink and accommodation, and work is underway now to try to capitalise on that future potential. This includes a focus on creating the right conditions for appropriate businesses, and planning and delivering good safe linkages.
Pedestrian and cycle linkages

In January we will see construction commence on a link from near the skatepark to the Cycle Centre, and I am especially interested to get the best outcomes for the strip from Price Street to the Cycle Centre (near Cadence Café). Further linkages are being scoped throughout Nerang, with a view to create safe, pleasant and preferably
off-road connections into the CBD, providing for families, enthusiasts and commuters on paths offering differing experiences and challenges. YOU ARE INVITED TO CONTRIBUTE ideas, plans, thoughts, on existing and potential linkages how do we make these great?
Councillor Peter Young
Division 5 Representative
07 5582 8400
division5@goldcoast.qld.gov.au
PO Box 5042 Gold Coast Mail Centre Qld 9729
You can also contact me on Facebook: peteryoungdiv5