A message from Pauline Young, Councillor for Division 12 September 2016
Posted on 7 September 2016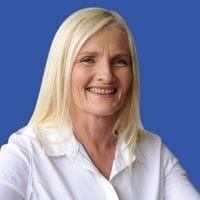 Through the Accessible and Inclusive City Action Plan, a trial will be undertaken at Burleigh Heads Mowbray Park SLSC to run from September 2016 to May 2017.

Equipment will be available on Saturday from 9am to midday, the beach mats allow wheelchairs to easily move across sand. Local patrolling members will advise the public if the weather and surf conditions are suitable for the equipment on the day.

Division 12 as a community is also supporting the `Seahorse Nippers' program at North Burleigh SLSC and the `Albatross' Nippers Program at Nobbys SLSC for children with disabilities.

PRO SCOOTER SERIES 2016
Unlike previous years the event in 2016 will take in 3 continents with stops taking place in the UK in July and the USA in August and then culminating in Australia in September for the final event to be held at Pizzey Park on Saturday 24 and Sunday 25 September. All 3 events will be live streamed to an international audience.

CREATING A COMMUNITY CHRISTMAS
We held our first information night at Burleigh Heads Mowbray Park Surf Life Saving Club on 29 June to obtain community feedback and generate ideas on a coordinated approach to celebrate Christmas. 25 local residents and business owners came together to encourage a coordinated approach to a community celebration.

With priority given to events which are uniquely Division 12, have a collaborative approach and benefit multiple groups or sectors of the community.