A Message from Michael Hart MP, State Member for Burleigh, Shadow Minister for Energy Biofuels & Water Supply
Posted on 26 October 2017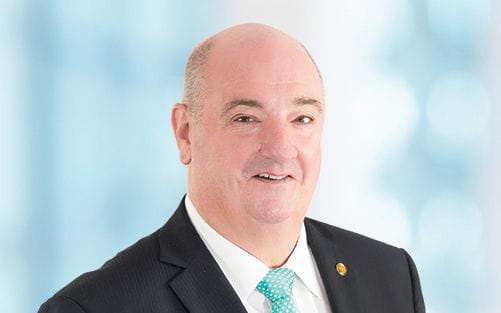 Its been a busy time in Burleigh of late and there is no sign of slowing down before Christmas.
Highlights this past month include the opening of the newly resurfaced Burleigh Heads Ocean View Walking Track in the Burleigh Headland National Park, just in time for Spring. The national park is the centrepiece of our electorate where else can you take a bushwalk with ocean views in the heart of a City? The resurfacing and the widening in some parts has made the track much safer for the heavy traffic it sees daily.

Light Rail Stage 3a Broadbeach to Burleigh continues to be a major local issue with businesses and residents alike. I was glad to participate in the Chamber's Burleigh networking event focusing on the light rail, it was valuable opportunity to hear from stakeholders. As I have stated consistently for many years, I support light rail but I am opposed to light rail through Burleigh and on to Palm Beach. I believe light rail needs to track West to Varsity Lakes Station from West Burleigh Road and then head down to Coolangatta airport via the already allocated heavy rail corridor. I see this as the best option to service locals and tourists and to preserve the uniqueness of the Southern Gold Coast. Contact my office if you wish to have a copy of my submission to the Mayor opposing Stage 3a on behalf of 1553 petitioners.

I'm always willing to meet with residents to discuss any electorate matters so please get in touch with my office via phone (07 5560 4100) or email (burleigh@parliament.qld.gov.au) if you have something to raise.