A message from Karen Andrews, Federal Member for McPherson, July 2016
Posted on 12 July 2016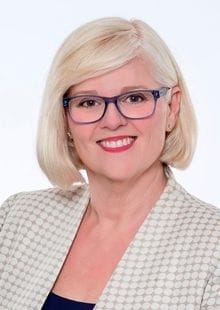 I was honoured to be re-elected and want to take this opportunity to thank the many local residents who supported my campaign. In McPherson we achieved a positive result with a small swing against the Coalition just 1.3%, which is considerably lower than the average state (3.3%) and national (3.5%) swings against the Government.
My focus now is working with my colleagues to deliver responsible, stable government that provides the certainty we need for economic growth that will foster business success.
The Coalition has always been mindful of the central role that small and medium businesses play in a strong economy. I look forward to helping ensure that a returned Coalition Government retains a focus on reducing red tape, cutting business tax and creating opportunities to support local businesses.
While the composition of the Parliament looks like it will present some challenges, please be assured I am determined to work constructively within the Government to deliver our positive economic plan.
I appreciate the tremendous role the Chamber has in representing the views of local businesses and I look forward to continuing to work with the Chamber over the coming years for the betterment of the Gold Coast.