A message from Karen Andrews, Federal Member for McPherson
Posted on 13 April 2016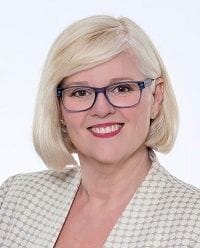 Transport Infrastructure vital for our economy and too important to be a political football
I was bitterly disappointed when the State Government's Infrastructure Plan was released last month and there were no immediate plans to improve the M1 from Varsity to Tugun.
As local residents who have to deal with the "Robina carpark" every day know this is a matter of considerable urgency. Driving south of Robina at peak times is a nightmare for local residents, and traffic congestion also costs local businesses and is a drag on the local economy.
In my recent "Biggest Survey" of all McPherson households conducted in January, the M1 and transport infrastructure was by far the major issue that southern Gold Coast residents want to see addressed.
It is an issue that has been ongoing since well before I was elected to Parliament. Despite a joint funding commitment in 2007 of $910 million and an identified priority area of Tugun to Nerang, the 18km of this road from exit 82 south has seen no improvements or widening.
In fact, most of the money has been funnelled to improvements further north in Logan.
After repeated representations to the State Government, I was finally able to sit down with the State Transport Minister earlier this year and outline the impact the delay to fixing this road has on our region.
The State Government has claimed they've put the project forward. But it's a one thing to say it is a priority; it's another to commit to actually funding it which simply didn't happen in the Infrastructure Plan.
We need to get down to sorting out the Federal and State government funding arrangements and the Minister knows full well that the onus is on him and his government to put a fully costed business case and negotiate the deal.
Having advocated for this vital project and having already met with the Federal Transport Minister several times, I know the Federal Government is keen to see a full business case so the project can be assessed and progressed.
I encourage local residents and local small business owners to get behind my ongoing campaign.
You can send an email to the State Main Roads Minister Mark Bailey at: mainroads@ministerial.qld.gov.au Put the words "Fix the M1 from Varsity to Tugun" in the subject line and then outline in a few words why this is an urgent project for our region.
I have advocated very strongly for this upgrade in the Federal Parliament and directly to my Federal Ministers and I will continue to do so. It's time for the State Government to get serious and recognise the needs of the Southern Gold Coast for the sake of residents and local businesses.