A message from John-Paul Langbroek, State Member for Surfers Paradise November 2016
Posted on 10 November 2016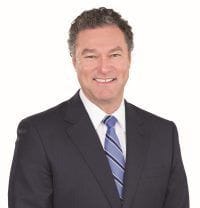 Small businesses are an integral part of the fabric of our society. As a former small business owner, I know that mum-and-dad business owners work incredibly hard at their businesses which create jobs for our kids and provide a boost to our economy. That's why I'm a firm believer that Governments at all levels should also work hard to ensure that we create the right conditions for businesses so they can prosper and grow.
In light of this, it is disappointing that over the past 23 months, the Palaszczuk Labor Government has adopted policies that are defined by inaction, indecision, and influences by the unions and the Greens political party. Specifically on the Gold Coast, Labor has attempted to scrap the bikie laws, created confusion around the future of The Spit, refused to dredge the Broadwater, threatened to cut funding to the GC600 and has reaffirmed that they will be keeping the 1am lockout laws. The list goes on.

This has led to an era of uncertainty for small business owners. Results of a CCIQ Reachtel survey reflect Labor's short-sighted, anti-business agenda, revealing that that almost two-thirds of Queensland small businesses believe that the Palaszczuk Labor government is working against them. Despite these results, Labor insisted in Parliament this week that everything is okay, and that businesses are applauding their work.

Unlike Labor, I'm unashamedly pro-small business, pro-jobs, and pro-Gold Coast. Fortunately, the Gold Coast 2018 Commonwealth Games have provided some reprieve to local business owners, compared to the other 406,000 small businesses in the State who have been denied infrastructure improvements and new projects because Labor can't manage money. As the State MP for Surfers Paradise, and the Shadow Minister for the Commonwealth Games, I've been holding the Government to account to ensure that the Games are a gift that keeps on giving to the Coast long after 2018. I'm also committed to making sure that these projects are done on time and on budget without expecting taxpayers to foot the bill for incompetence and mismanagement. Particularly, this week in Parliament, I've been questioning Minister Hinchliffe about decreased ticket revenue projections, discrepancies between ticket revenue projections and actual prices, and public transport reliability in the face of his recent 'Rail Fail' debacle.

Small businesses represent over 97% of businesses in Queensland and account for over 40% of private sector jobs. It's time for the Government to put a concerted effort into supporting small businesses by inspiring business confidence, removing unnecessary red tape, and listening to their constituents. Together with the LNP team, I will continue to advocate for small business owners - an important pillar of Queensland's economy.
JP Langbroek MP, Member for Surfers Paradise
Shadow Minister for Health and Ambulance Services, Shadow Minister for the Commonwealth Games
Tel: (07) 5600 2100
PO Box 80, Isle of Capri QLD 4217
www.jplangbroek.com.au