A message from John-Paul Langbroek, State Member for Surfers Paradise February 2017
Posted on 10 February 2017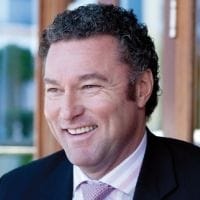 Small businesses are an important cog in the machine that is the Queensland economy. They generate local jobs, provide vital services and products, and many are run by families who make a significant contribution to our community. That's why the LNP will always back small family-run businesses.
As a former small business owner, I know all too well the hard work that happens behind the scenes from crunching numbers, arranging rosters, to training staff. I also know that good Government decisions like cutting red tape, improving local infrastructure, and providing certainty can make all the difference when operating a business.

These are all things that the former LNP Government took pride in delivering, so it is frustrating to see a lack of enthusiasm from Annastacia Palaszczuk and her Ministers when it comes to backing small businesses. This has translated into a two year trend of business confidence being in negative territory. Thankfully, due to the Commonwealth Games and the infrastructure projects that were planned and funded in our City by the former LNP Government to prepare for this major event, the Gold Coast has been somewhat protected from this trend. Dr Paul Williams of Griffith University, in his publication 'Political Chronicles: Queensland January to June, 2016', highlighted that unemployment "figures masked significant regional variations". This rings true today. The results for the September quarter of 2016 reported a State unemployment rate of 6.1%. Upon closer inspection, it shows that while in City based electorates like Clayfield, the result was 3.4%, Cairns and Townsville reported rates of 11.3% and 12.6% respectively. This is a worrying result, which the Brisbane-centric Labor Government just doesn't seem to have a plan to tackle.

The 2018 Gold Coast Commonwealth Games presents a host of opportunities for locals. Now that we are on the home stretch, with just under 14 months until the Games, we are finally starting to see Games venues and road infrastructure projects take shape. We are also seeing a significant amount of enthusiasm from Queenslanders, not just from the Gold Coast, who are putting their hand up to volunteer at the Games. This also presents an exciting opportunity to upskill many of our locals and ramp up our community spirit and love for the Gold Coast. At this point, it is important for the Government to ensure that these legacies are something that the Gold Coast can enjoy beyond the Games.

As the Commonwealth Games approach, so does an election. We know this because the Palaszczuk Labor Government has performed more backflips than a gymnast in the first two months of 2017 from the abandoned Lockout Laws, to their personalised transport policy. They've also taken a 'hands off' approach to Health and the rail fail, which is apparently going to take two years to fix. It's clear that unlike the LNP, two years into their term, Labor still doesn't have a plan.

Together with the LNP team, I will continue to be a fierce advocate for small businesses and the Gold Coast in Parliament.
John-Paul Langbroek
Member for Surfers Paradise
Shadow Minister for Health and Ambulance Services, Shadow Minister for the Commonwealth Games
Tel: (07) 5600 2100
PO Box 80, Isle of Capri QLD 4217
www.jplangbroek.com.au