A message from Hermann Vorster, Councillor for Division 11, September 2016
Posted on 8 September 2016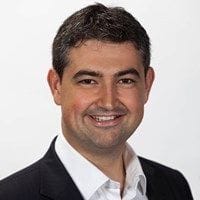 Road projects to bust congestion
Our population is set to increase by 239,000 in just 15 years. And that inevitably means more pressure on our already-struggling road network.

The realities of growth and development are keenly felt in Robina and Varsity Lakes which sits at the geographic heart of the Gold Coast.

It is vital government and the private sector work together to deliver the infrastructure we need to support jobs and growth while protecting the enviable lifestyle we all expect and deserve.

Following the adoption of the City Budget 2016-17, Council will invest millions in accelerating important road projects across Robina and Varsity Lakes.

Work will include road reconstruction, intersection upgrades, the installation of new traffic monitoring cameras and improvements to school pick-up and drop-off areas:
- $2.90 million to accelerate works at Christine Avenue and Scottsdale Drive
- $2.65 million to rebuild Cheltenham/Cottesloe Drives and upgrade Robina Parkway intersection
- $75,000 to improve traffic flow around Varsity College
- Planning and design for two intersections along Laver Drive.

More generally, we are making great strides implementing the landmark Transport Strategy by boosting public transport, working towards traffic light synchronisation and tackling parking.

But most importantly, we are in the midst of developing a Local Government Infrastructure Plan which will prioritise and price-up those projects which will best create jobs and protect amenity.

This plan will underpin planning and development decisions to ensure we 'get it right' by leaving future locals with the best of both worlds: lifestyle and opportunity.
Your feedback is important so please contact me if I can assist with any matters.
Cr Hermann Vorster
Division 11 Councillor
07 5581 7282
Division11@goldcoast.qld.gov.au