$600 million business and tourism support package
Posted by Angie Bell MP Federal Member for Moncrieff and Chair of the City Heart Taskforce on 17 August 2021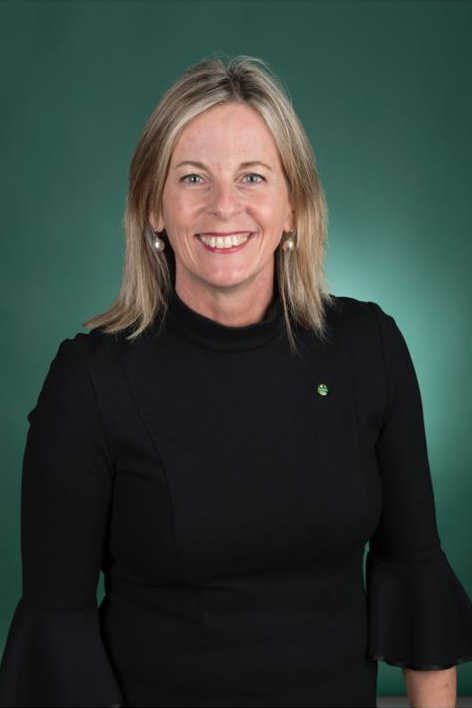 This is one of those marked moments in time as a direct result of the three Gold Coast Federal MP's stepping up, standing up, and ensuring our united voices are heard.
The $600 million business and tourism support package announced by the Treasurer on Friday, is the realisation of weeks of our advocacy on behalf of key industries in line with the current flow on effects of the state lockdowns.
Angie Bell MP Federal Member for Moncrieff and Chair of the City Heart Taskforce wishes to thank to industry leaders and in particular the City Heart Taskforce Executive Members who provided valuable insights and key pillar reports that she delivered directly to the Minister for Trade, Tourism, and Investment.
Her subsequent letter calling for urgent assistance measures to the Prime Minister, Finance Minister, Treasurer and Tourism Minister, helped to underpin the reasoning for the support package that has been announced by the Treasurer on Friday.
Our city voices have been heard loud and clear in Parliament House. This is a direct result of so many of us working to achieve an outcome when it counts the most for our city.
This package gives so many the chance to keep their doors open, their businesses operating, their staff employed and their hopes intact.
Ms Bell encourages everyone to get vaccinated at the earliest opportunity so that we can open our borders as soon as possible. In conjunction with these initiatives announced, it is imperative that we all do our part to get vaccinated so that we can move to Phase B of the Prime Minister's National Plan when 70% of those over 16 are vaccinated.
PACKAGE OVERVIEW
The Morrison Government is partnering with the State Government in a 50/50 funding agreement that will see the joint value of the Queensland COVID-19 Business Support Grants rise from $260 million to $600 million.
This comes at a time when many businesses across the State, especially those in tourism and hospitality, are feeling the effects of lockdowns throughout the country.
The key components of the funding agreement are:
A $1,000 one-off grant to non-employing sole traders across Queensland that have had a decline in turnover of more than 30 per cent.
Support for all employing businesses across Queensland, that have had a decline in turnover of more than 30 per cent:
A $5,000 one-off, top-up grant to small business with payroll of less than $1.3 million;
A $10,000 one-off, top-up grant to medium sized business with payroll between $1.3 million and $10 million;
A $25,000 one-off, top-up grant to large sized tourism and hospitality focused businesses only with payroll of greater than $10 million.
To date, the Morrison Government has provided more than $30 billion to families and businesses in Queensland. This includes around $16 billion in JobKeeper payments; $7 billion in cash flow boost payments; $4.6 billion in COVID supplement and $2.5 billion in economic support payment.
More than $100 million in COVID-19 Disaster payments has flowed to around 141,000 individual Queenslanders through this most recent lockdown.
This jointly funded package will provide much-needed relief for businesses across the central Gold Coast keeping businesses in business, and local people in jobs.
For further details about the program, its timelines and eligibility please visit the Business Queensland website at:
https://www.business.qld.gov.au/starting-business/advice-support/grants/covid19-support-grants
Author:
Angie Bell MP Federal Member for Moncrieff and Chair of the City Heart Taskforce