Posted in MemberProfile
Posted on 4 July 2017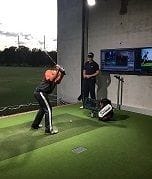 KDV Sport, which was officially opened on October 27, 2016, has already become a significant landmark on the Carrara sporting precinct landscape.
KDV Sport was built with a vision to develop the next top 10 world ranked golf and tennis player. It is a grand vision but the facility features ensure this dream has every opportunity to become reality within the next 10 years.
From a golf perspective, there are three PGA professional golf coaches on staff including the 2016 PGA Training Professi...