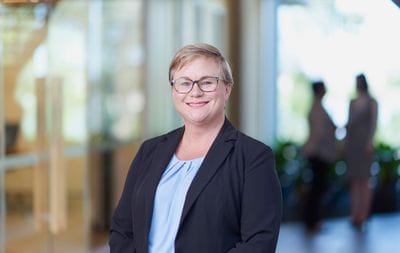 Thursday 21 November
7.00am arrival for 7.15am start and 8.15am finish
Presenter: Kerry Gibb, Special Counsel
There is a growing trend among employees who go on sick leave, to later claim they are suffering from work related stress and seek to lodge a workers' compensation claim for psychological injury. If the claim is accepted, employees cease using their accrued sick leave entitlements and commence receiving long-term workers' compensation payments while absent from work, which may affect the employer's operations and insurance. In this session we will discuss how to identify risk and minimise it, how to deal with employees on stress leave, and how to respond to workers' compensation claims for psychological injuries.
Member Cost: $10
(Education sessions are only available to members of the Gold Coast Central Chamber of Commerce)
About Kerry Gibb
Kerry is a Special Counsel and heads up the Human Resources and Industrial Relations (HR&IR) practice group. Kerry has significant experience in all areas of employment law in both the public and private sector.
Kerry is a valued advisor to a variety of clients across a range of industries, including construction, education, medical, aeronautical, retail, franchising, finance, media and publishing, not-for-profit, tourism, manufacturing, sport, hospitality, and professional services.
Kerry assists clients by providing day-to-day advice, preparing and implementing contracts, policies and procedures, assisting in the resolution of disputes at both workplace and tribunal level and conducting investigations. Clients rely on Kerry as their 'sounding board' and to provide advice and guidance when strategic direction is needed for problematic workplace matters requiring innovative solutions.
Kerry is an advocate of alternative dispute resolution, and is known for her commercial approach to workplace challenges and her ability to resolve disputes creatively without resorting to costly litigation.
Kerry is the only Nationally Accredited Specialist (Workplace Relations) on the Gold Coast, and one of only 17 in Queensland.
| | |
| --- | --- |
| Venue: | MinterEllison Gold Coast |
| Venue Address: | 165 Varsity Parade Varsity Lakes QLD 4227 |
| Starting: | 7:00 AM |
| | Thursday 21st November 2019 |
| Ending: | 8:15 AM |
| Phone Enquiries: | 07 5578 7184 |
| Email Enquiries: | info@goldcoastcentralchamber.com.au |