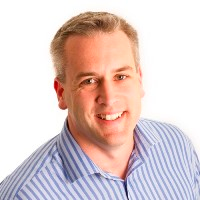 Martin has been actively involved in the Qld Bus industry since 2009 where he started as a Supervisor. He quickly ascended into the role of GM at Hornibrook Bus Lines moving then to Surfside Buslines where he led the Commonwealth Games 2018 urban transport uplift and most recently as GM at Clarks Logan City Bus Service.
Responsible for 200+ staff Martin is a keen advocate of public Transport particularly buses. As a chartered Fellow of the Institute of Transport and Logistics as well as being a JP he is a big supporter of community and charitable fundraising. He can often be found riding the bus network and enjoys getting back to basics whenever possible.
With an undergraduate degree in Agriculture and a Post-Grad in Housing and community, buses seemed the next obvious career path!
Martin looks forward to being part of the continued success of the Chamber movement.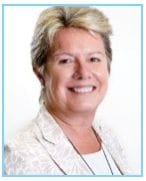 Laura has a business background in membership organisations in Australia and Britain. As an experienced manager in service oriented organisations, she has expertise in business, operational and strategic planning, a track record of succes introducing sound commercial practices and methods to service focused organisations and the ability to optimise operational efficiency, service delivery and return on investment.
Laura has a Master of Business administration from Griffith University, a Bachelor of Arts from University of Southern Queensland and has been in the role of General Manager at the Australian Timeshare and Holiday Ownership Council for over eight years. Laura is also Chair of the Surfers Paradise Alliance, Director of the Queensland Tourism Industry Council and Chair of their Associations Council also representing the Council on the Destination Q post forum committee.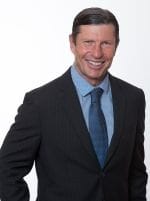 Andrew Shields is Special Counsel at Nyst Legal, one of the Gold Coast's leading law firms. Prior to Nyst Legal, Andrew was Senior Counsel at Wyndham Vacation Resorts Asia Pacific for almost 12 years. In addition to his role at Wyndham, Andrew was an alternate director on the Australian Timeshare and Holiday Ownership Council ("ATHOC") Board for almost 10 years and was a member of the ATHOC Code Administrative Committee and Legal Committee.
Before moving to the Gold Coast, Andrew worked at one of Brisbane's leading litigation firms as a senior construction lawyer. He is a registered adjudicator with the Queensland Building and Construction Commission (QBCC) and an accredited dispute resolution mediator.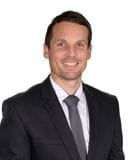 Logan brings to the Board a wealth of professional experience in audit and accountancy, and a strong interest in the changing regulatory landscape. Logan is a Member of the Chartered Accountants Australia and New Zealand (CAANZ) and a Registered Company Auditor.
Logan joined Crowe Horwath in 2004 and held a number of positions before being appointed a Partner in the Audit and Assurance team. Logan's extensive experience has given him an in-depth understanding of financial decision making processes, accountability and legislative requirements that effect organisations.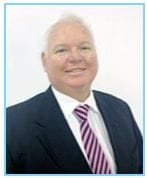 Vice President - Broadbeach
Boyd is the founding Director of Planit Consulting, a development consulting firm established in 1999, which now has offices on the Gold Coast and in Kingscliff and a team of specialists assisting clients across Australia.
Boyd has a Masters in Urban Planning and many years of experience providing environmental and town planning advice, along with landscape architecture and project management services. He deals daily with some of the largest developments on the Gold Coast and provides strategic counsel to private enterprise, university advisory boards, planning courts and all levels of government.
As a key driver of the local economy, planning and development is evolving rapidly, and Boyd applies his knowledge to support the growth of the local business community.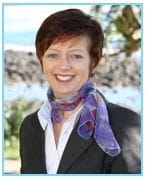 Vice President - Burleigh Heads
Kelly is the CFO and General Manager at LMG Digital Media, a creative and video production company that produces national TV Shows, corporate videos, TV commercials, as well as online training content and jingles.
Kelly has lived and worked on the Gold Coast for over 20 years, 12 of those working in the local Japanese Tourism industry for Japan Airlines (Jalpak) as a professional Interpreter and at AWB White Weddings in varying roles such as Marketing Manager, General Manager and Financial Controller. Now as part owner of LMG digital Media, Kelly is takes on an active role in the strategic marketing and development of the overall business.
Vice President - Surfers Paradise
Paul is a community pharmacist and has been a partner in the Gold Coast's largest pharmacy group Chempro Chemists since 2009, gaining extensive experience in business ownership and management. Born and raised on the Gold Coast, he is passionate about the business community and the key role it plays within the local economy. Paul is also active in local community activities as a Rotarian, and a member of the Griffith University School of Pharmacy Advisory Committee. He is also a Queensland Branch Committee Member of The Pharmacy Guild of Australia as the Gold Coast Representative.
Vice President - Varsity / Robina
Ken Petty is a lawyer and the Managing Partner of MinterEllison Gold Coast, one of the Gold Coast's largest advisory firms. Ken has over 20 years' experience in solving problems and growing organisations in the corporate and not-for profit sectors.
Ken is passionate about the success of the Gold Coast; his role in promoting the Gold Coast as a business destination and the continuous development of the Gold Coast economy for its residents. Ken has held a variety of industry roles including roles with Property Council of Australia (Qld Retail Committee) and the Australian Institute of Company Directors (former Gold Coast Chair and Deputy Chair) .
Ken is currently a director of Saint Stephen's College and a former director of the Australian Industry Trade College.
Barrett is a seasoned communications professional and the Director of BG Consulting, a public relations and communications consultancy which supports some of the Gold Coast's most respected companies among its client portfolio.
He earned his stripes in leading communications agencies in the UK and Australia before settling on the Gold Coast to combine his passion for the surf, sand and sun with supporting the Coast's vibrant business community. Barrett is also a member of the Public Relations Institute of Australia (PRIA).
Jason is currently the General Manager Operations for GoldlinQ, the entity contracted for the design, delivery, operations and maintenance of the city's G:link light rail system. As one of the foundation members of the project consortium, Jason has provided strategic oversight of media, communications, stakeholder engagement and operations and maintenance activities since 2010. Through the successful delivery and operations of the Gold Coast light rail's first two stages Jason has gained valuable insight into the city's public transport and infrastructure needs whilst engaging with and understanding local business drivers to deliver successful outcomes for all stakeholders.
Previously he worked for Bombardier Transportation in the capacity of business development and relationship manager for rolling stock and services in Queensland and Western Australia with a focus on government procurement. Prior to that Jason worked for Hewlett Packard for 8 years managing government accounts and portfolios across a range of products, services and government sectors.
Jason has a bachelor's degree in Technology Education and is a Graduate of the Australian Institute of Company Directors.