Martin Hall has been actively devoted to the Queensland Bus industry since 2009 where he started as Supervisor. Moving through the ranks he became General Manager at Hornibrook Bus Lines. He was then appointed the role of leading The Gold Coast Commenwealth Games 2018, urban transport uplift. Following this role Martin became the General Manager at Clarks Logan City Bus Service, before moving into his most recent role as General Manager at Bus Stop Sales & Service, Rocklea. Martin is respobile for over 200 staff members His contribution to transport is unmatched.

Not only is Martin a member of The Institute of Transport and Logistics he also is a Justice of the Peace. Martin is a big supporter of community and philanthropic causes. He frequently rides the bus network and enjoys getting to the basics whenever possible.

With an undergraduate degree in Agriculture and a Post-Grad in Housing and Community, buses seemed the next obvious career path!

Martin looks forward to being part of the continued success of the Chamber movement.
Laura has a business background in membership organisations in Australia and Britain. Skilled in Event Marketing and Membership Management, Nonprofit organisations, Negotiations, Government Relations and, Business and Strategic planning. Laura has a Bachelor of Arts, Masters of Business Administration. She is also a Graduate of the Australian Institute of Company Directors.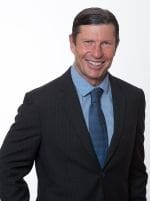 Andrew is the Director of Shields Legal specialising in commmercial litigation ande construction law. Hehas been practising law since 1997 as well as being a Senior Counsel at one of the world's largest hospitality companies. Andrew is also an Adjudicator in Queensland, registered with the QBCC and in the Northern Territory and has made numerous significant contributions to the Building Industry Fairness Act.

Andrew has great experience in all areas of law that impact the timeshare industry and other related industries inclusive of the hospitality and marketing. Andrew has worked on registered managed investment schemes, advising on Australian Financial Services licensing and and ensuring clients are in compliance with the Australian Credit Licence requirements.
Geoff Missen has been an accomplished entrerpenuer for 20 years. He moved to the Gold Coast from Melbourne in 1997 and has actively integrated himself and his business into our community, and is passionate about supporting initiatives that promote positive change in our city. Specialising in business advisory, Geoff is an active board member, serving on several boards in the public, private and not-for-profit sectors.

He is a member of the Institute of the Chartered Accountants Australia. Geof is a Graduate of the Australian Institute of Company Directors. Additionally, Geof has over 3 decades of experience as a CAANZ Business Valuation Specialist and Forensic Accounting Specialist.
Vice President | Broadbeach
Peta works as the Marketing Manager at The Oasis Broadbeach with over 25 years of industry experience. Peta delivers exceptional results in Marketing, Sales and Account Management with her extensive expertise working with Shopping Centres, Gold Coast Tourism, Tourism Events Queensland, and, Gold Coast City Council. Peta delivers exemplary results in Marketing, Sales and, Account Management with extensive experience working with Shopping Centres, Gold Coast Tourism, Tourism Events Queensland, and Gold Coast City Council. Peta grew up in Surfers Paradise and is passionate about creating a strong calendar of events for locals and tourists.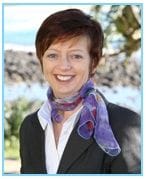 Vice President | Burleigh Heads
Kelly is the CFO and General Manager at LMG Digital Media, a creative and video production company that produces national TV Shows, corporate videos, TV commercials, as well as online training content and jingles.
Kelly has lived and worked on the Gold Coast for over 20 years, 12 of those working in the local Japanese Tourism industry for Japan Airlines (Jalpak) as a professional Interpreter and at AWB White Weddings in varying roles such as Marketing Manager, General Manager and Financial Controller. Now as part-owner of LMG digital Media, Kelly is taking on an active role in the strategic marketing and development of the overall business.
Vice President | Surfers Paradise
Leo has more than 30 years of banking and finance experience across SME, agribusiness and corporate sectors. This wide experience across niche industries and banking products is invaluable for clients looking to grow or diversify their businesses. Leo specialises in commercial property investment, property development, Management and Letting Rights and property development.
Merrin has spent nearly 20 years working in shopping center management, including roles in administration, marketing, and facilities management. Prior to that, she worked in a variety of retail roles. Merrin is currently a centre manager overseeing 2 shopping centres on the Gold Coast. With a passion for retail and a desire to work with retailers to create successful businesses, she understands that each business has different needs and goals. In the current climate of the world it is imperative retail has the ability to adapt. Due to this Merrin decided to join the GCCCoC, to lend her knowledge and experience to an organisation dedicated to small and medium businesses.
Vice President | Varsity and Robina
Ryan is a Partner in the Dispute Resolution and Insurance Group of Minter Ellison Gold Coast. Ryan is passionate about raising the profile of Gold Coast based businesses and the great work they do. Prior to moving to the Gold Coast, Ryan worked for various Brisbane based local and international law firms.

Ryan has over 13 years' experience in helping clients resolve and manage complex commercial litigation and risk, particularly disputes concerning property, construction and engineering, professional negligence, personal injury, defamation, and franchising. Ryan is also a former committee member of the Building Dispute Practitioners Society Queensland and is a member of the Gold Coast District Law Association.
Matt Heanen is a leading Australian businessman with over 20 years' experience in the hospitality sector.
As a Director of Hallmark Group for the last five years, Matt and his team employ over 160 staff and own 11 restaurants, bars, pubs and nightclubs. This Inclues Retro's Fortitude Valley and Surfers Paradise, Finn McCool's Fortitude Valley and Surfers Paradise, Lefty's Music Hall, Lost Kingdom Nightclub, Asylum, Jamie Oliver's Pizzeria Pacific Fair, The Cavill Hotel, The Spotted Cow and The Lord Alfred Hotel.

As a Gold Coast resident for the past 13 years, Matt is actively involved in the community and has previously held several positions, including President of the Gold Coast Backpackers Association. Prior to Hallmark Group, Matt also owned and operated two backpackers resorts on the Gold Coast.

Matt is passionate about the success of the best city in the Sunshine State and looks forward to serving as a board member for the Gold Coast Chamber of Commerce.

Matt is eager to promote the Gold Coast as the ultimate destination for business development and is excited to foster continuous economic growth for residents.
Tania has a strong passion for developing future leaders and owns five McDonald's Restaurants from Main Beach, down to Coolangatta. She has sucsessfully managed business in Surfers Paradise since 2009. Previous to this, she lead a Corporate career with McDonald's Head Office overseeing licensees.

Tania was a director with Surfers Alliance for four years prior to its closure, supporting the Events Team. She has been actively involved working with local traders and business owners in the Broadbeach and Surfers Paradise precincts over the last 6 years. She is currently a member of the Broadbeach Business Group and Surfers Paradise Precinct Committee of Special Functions

Tania has lived on the Gold Coast for the last 25 years, and is excited to see the Gold Coast continue to grow through support of local business community and Events across the City.