September 2020 message from Ray Stevens, State Member for Mermaid
Posted on 7 September 2020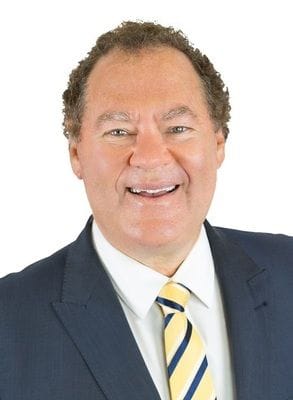 Spring has sprung and you can feel an election is near in the spring air when the Gold Coast Chamber organised a great "Meet the Candidates" breakfast at the Convention Centre. From my perspective as the Member for Mermaid Beach it was obviously disappointing to see there was no Labor candidate for Mermaid Beach prepared to front up just 2 months out from election day. However, it was enlightening to hear from all the candidates in a time constricted format and congratulations to all involved in the organising of the successful morning.
Qld Border Closures Ongoing Economic Pain
The ongoing closure of the border is digging a deeper hole for economic recovery that will be necessary following the containment of the corona virus health crisis. When the Federal Government money through Jobkeeper support package runs out, the States will be crying poor to the Federal Government to bail them out through more taxes for the States, most likely through an increased G.S.T. percentage. There needs to be a fixed roadmap to economic recovery by opening up the borders when the number of corona cases reaches a manageable level. We cannot keep the border closed indefinitely as there may not be a total eradication of the disease at all and even when there was in New Zealand it only took one imported case to aggravate the problem in Auckland again. The Palaszczuk Government should stop using corona virus as a political election tool and immediately identify a plan to save the Queensland economy.
Gold Coast Schoolies
Another glaring example of the Palaszczuk Governments incompetency is their last-minute announcement that Schoolies for Queenslanders is cancelled. Are you kidding me? Thousands of Queensland school kids have booked their dream end of school knees up and to think they won't come to the Gold Coast to party with all of their friends means someone in the Premiers department is living in fairyland! The kids don't believe coronavirus is particularly scary for their age group, they can't get their booking fees back and they just want to party. They'll be here and because the Premier has cancelled their entertainment on the beach, they'll be all over the streets of Surfers returning to the bad old days of street fighting and drunkenness. Bad call Premier.
Next time we chat will be in October when we're in election mode and I am hoping, praying, chanting and baying that we don't suffer another 4 years of Palaszczuk Labor.
Until then stay safe and good trading.
Should you have any State issues you would like to discuss please feel free to contact my office on: Tel: 5600 0100 / Email: Mermaid.Beach@parliament.qld.gov.au
You can also find me on Facebook at www.facebook.com/RayStevensMP.
Best wishes
Ray Stevens MP
State Member for Mermaid Beach