Say No to a Christmas Eve Public Holiday
Posted by Gold Coast Central Chamber of Commerce President Martin Hall on 30 August 2019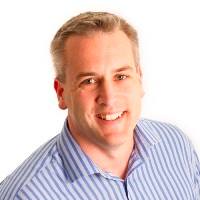 The Gold Coast Central Chamber, along with other Chambers of Commerce on the Gold Coast and throughout Queensland, is opposed to the State Government proposal to have a part-day public holiday on Christmas Eve.
At the outset, I would express the fact that business operators understand employees want time off on Christmas Eve to spend with their family. This is because small and medium size businesses are predominantly owned and operated by mothers, fathers and families.
But this proposed extra public holiday is not warranted and not wanted. A CCIQ survey of Queensland business owners and managers found that more than half opposed the public holiday.
Only 25% of respondents supported it;
Nearly half (48%) said they would close their business for the entire day if the part-day public holiday is confirmed;
Another quarter said they and/or a family member would work in the business on the day to keep labour costs down'
Only 7% of respondents say they will open their businesses and absorb the higher labour costs.
Queenslanders can ill-afford the cost for a half- day holiday at a time when private sector economic growth is slowing, Queensland's unemployment rate of 6.3% remains the second highest in Australia and business confidence remains low.
The proposal will also result in national inconsistency in public holiday timing. This will result in disruption to Queensland businesses, particularly those who operate across state and territory borders.
Fundamentally, the proposal penalises businesses for employing staff and fails to acknowledge that businesses are already struggling with high costs and are simply unable to absorb the higher labour costs that come with this part-day public holiday.
Now, this where you can help. CCIQ has set up an online petition to oppose the new public holiday. If you oppose the holiday, please click here and sign the petition.
Author:
Gold Coast Central Chamber of Commerce President Martin Hall