New Membership Model
Posted by Gold Coast Central Chamber of Commerce President Martin Hall on 14 June 2017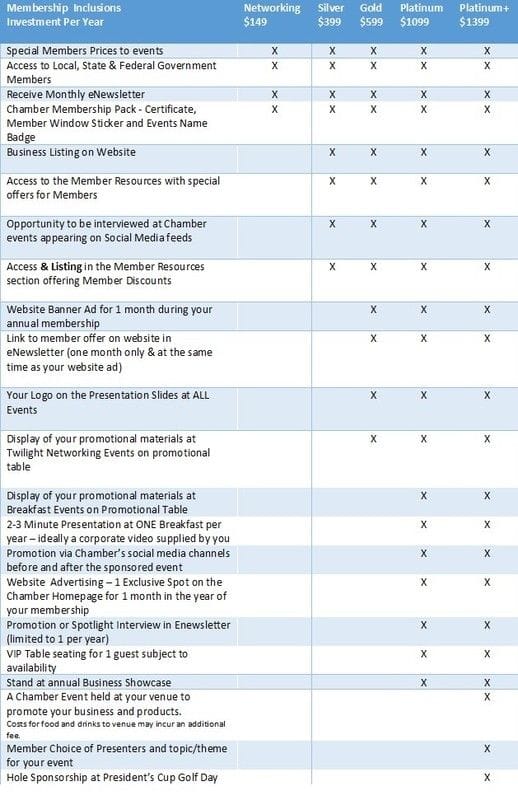 The Gold Coast Central Chamber of Commerce is launching a new membership model for the 2017-2018 financial year.
The move is to designed to create more value for members of the Gold Coast Central Chamber, which is the region's leading business lobby group.
The Gold Coast Central Chamber of Commerce is not-for-profit organisation of like-minded business owners and professionals on the amazing Gold Coast. Our job as your Chamber is to keep all levels of Government honest; and by this we mean ensuring our members are effectively represented, consulted and educated with the express outcome being continual improvement.
To do this, we want more business owners to become involved and we are changing our membership packages to enable more businesses to become involved. These membership packages will start on July 1, 2017.
The investment and inclusions of membership are outlined in the graphic in this article. We value our members' contributions and look forward to supporting them to grow and develop further.
Author:
Gold Coast Central Chamber of Commerce President Martin Hall