New Look For Gold Coast Chamber
Posted by Gold Coast Central Chamber of Commerce President Martin Hall on 20 December 2018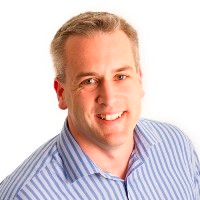 The Gold Coast's largest and most influential business lobby group, the Gold Coast Central Chamber of Commerce, is set to change its name to Gold Coast Chamber of Commerce after a vote of members planned for January 9 next year.
Chamber president Martin Hall said the new name was more reflective of the group's membership and its influence in the region.
"The change of name from Central Chamber to just Gold Coast Chamber of Commerce is really nothing more than a change in business name,'' said Mr Hall.
"Our approach, membership base, geographical footprint and activities will remain unchanged as we continue to represent the interests of the business community in the heart of the Gold Coast."
The Gold Coast Central Chamber of Commerce is an amalgamation of six former chambers of commerce. This includes Surfers Paradise, Broadbeach, Burleigh Heads, Nerang, Robina and Varsity chambers.
Mr Hall said the Central Chamber had three pillars in its strategic plan: economy, education and engagement.
"The Chamber serves to boost the economic health of its members and the region, to help educate members and to engage governments, businesses and the community on behalf of its members.
"The Gold Coast has come a long way in a short time but there is still a lot more that can be done to strengthen our position as a world-class city in which to do business and which we can all call home.
"What we need is all levels of government, the business community and the wider community in general to work together to build a stronger city."
Details for the Special General Meeting to be held on Wednesday 9 January 2019 can be found here.
Author:
Gold Coast Central Chamber of Commerce President Martin Hall