Message from the President - September 2016
Posted on 12 September 2016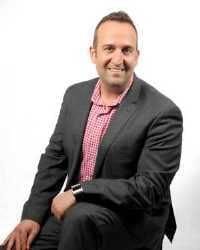 CHEVRON Island has become a major thoroughfare into Surfers Paradise, but it wasn't designed to play such a role.
Each day, Thomas Drive becomes gridlock, struggling under the demands put upon it by the ever increasing volume of traffic it hosts.

Long-term thinking is needed when proposals for new developments come before council.

There are around 14 planned for the area around Surfers Paradise, which could bring 10,000 new residents and make this traffic situation worse. There is a 21-storey tower on the drawing board for Chevron Island itself.

Gary Baildon, recently elected Division 7 Councillor, has floated plans to upgrade Thomas Street and the bridges that connect the island to the mainland to ease the congestion, and the Council needs to put its money where its mouth is and get this done.

Speaking to the Gold Coast Central Chamber of Commerce, Cr Baildon says, "Behind the scenes, I am working very hard to find a resolution for these issues. I am quite optimistic that something is going to happen before too long. There will be an announcement and I am quietly confident the matter will come to the council before too long."

The council has entered a period of community consultations, so Baildon says the announcement will not come for at least a couple of weeks.

There are other streets around Surfers Paradise and Main Beach that are facing similar stresses to Thomas Drive, and they are only going to be put under more pressure as development continues.

Developers should pay for road upgrades through infrastructure charges, but Baildon says the council can only work under the Local Government Act when securing such fees.

"You can be assured that wherever there is opportunity to collect infrastructure funding, the council will be taking advantage of that, where it has the power. Sometimes, with negotiations, we can achieve a little bit more."

The fight over who will fund the upgrade to the Pacific Motorway between Mudgeeraba and Reedy Creek is another sign of the malaise that is affecting governments at all levels in regards to funding essential road infrastructure for the Gold Coast.

Right now, all it takes is one crash, or a broken down car, on the M1, and the Gold Coast grinds to a halt for hours, not just on the motorway, but on the Coast's arterial roads.

This is no surprise for our governments, as the corridor between Brisbane and Gold Coast has long been recognised as one of the fastest growing in the nation.

According to Department of Transport modelling the M1 is approaching the 170,000 limit needed for stable flow. Already 144,437 cars are using sections of the motorway each day and those numbers are only going to keep growing.

It is estimated that $220 million is needed to widen the stretch of road between Mudgeeraba and Varsity Lakes from four to six lanes. The Federal Government has put up $110 million, the State Government $44 million that is a $66 million shortfall.

With the Commonwealth Games only two years away, we urge all governments to think long term and invest in the road system of our city.
Peter Yared
President