June/July Shutdown - Letter to Leader of the Opposition, David Crisafulli MP
Posted by Martin Hall on 6 July 2021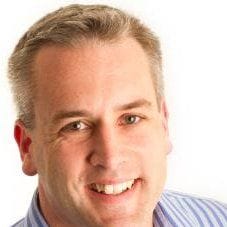 2 July 2021

Mr David Crisafulli MP
Leader of the Liberal National Party and Member for Broadwater
Unit 20/340 Hope Island Road
Hope Island QLD 4212

Re: June/July Shutdwn

Dear Mr Crisafulli,
First of all, thank you for joining us for lunch last week in Surfers Paradise. Our Chamber feels it was a very constructive and informative event.
We are writing today to express our concerns over the latest lockdowns, both locally and in other parts of Queensland.
As a Chamber, we have continually pushed for clear, concise, and consistent guidance as to what actions businesses and individual need to take to comply with restrictions imposed throughout the COVID-19 crisis. This latest lockdown is an example of what we had hoped Queensland could have avoided.
In relation to vaccinations, the advice the community has been given by Government is contradictory. The roll-out of the vaccinations has simply been too slow. But now is not the time for finger pointing and politicking. The priority at this stage for all Governments should be to complete the vaccination process as quickly as possible. No expense should be spared.
For all residents, the rules about wearing masks outside of the home have changed this time around, compared to the last time masks were required. The rule changes have not been communicated clearly.
Similarly, the guidelines as to what the Queensland Government considered to be "essential business" seems to have disappeared from the Queensland Government websites. There has been significant confusion over which businesses are allowed to open and which businesses must be closed. The Chamber has received numerous phone calls asking for information because business managers cannot find the information.
All of these situations could have been provided if clear, concise and consistent guidance has not been provided before a lockdown occurred.
We acknowledge that shutdowns allow contract tracers time to do their job and supresses the potential spread of the COVID-19 virus. Lockdowns are one of the key management tools used to keep Queenslanders safe.
However, the more information business owners and the community can have before a lockdown occurs,
the easier it is for businesses to mitigate the disruption to their business and the community, but more importantly help stop the fear, panic and risk of spread. Businesses would have time to calmly set up alternate supply chain arrangements; set up home offices for their staff; and make sure they have systems in place to deal with these important measures in managing COVID-19.
As you know, our tourism, hospitality and events industries have been hit hard throughout the crisis and his latest lockdown has added to the pain business owners and their employees are suffering. Destination Gold Coast has provided details of the depth of cancellations attributed to this latest lockdown across the city. These include:

Even if the lockdown ends on Friday, it is predicted the return of interstate travellers for the last week of school holidays will be minimal.
Occupancy for accommodation leading up to lockdown was sitting around 70-80% and now it sets between 20-30%.
The local economy has been significantly hurt because of the Gold Coast marathon being cancelled. This event traditionally contributes around $25 million to our local economy.

We would welcome the opportunity to discuss these issues with you and to see the progression of a more structured and consistent approach to the issues of lockdowns, including developing clear guidance on how many cases require a lockdown.
More importantly, we want the Government to take action now on speeding up the vaccination roll-out.

We also understand that CCIQ has already communicated a proposal to all QLD MPs to provide help to Queensland businesses. You should already have this proposal. I urge you to seriously consider this proposal and raise it in the corridors of power in Brisbane.

We would welcome your support of all these issues on the behalf of the Gold Coast Central Chamber of Commerce, the Queensland business community and all the residents of Queensland.
Yours sincerely,
Martin Hall
President
Gold Coast Central Chamber of Commerce
Author:
Martin Hall
About: President, Gold Coast Central Chamber of Commerce