GC Central Chamber says it's time to act on daylight saving
Posted on 13 April 2016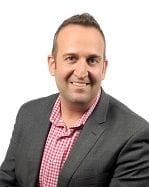 THE Gold Coast Central Chamber of Commerce is once again stressing the importance of daylight saving, saying the Premier of Queensland should put the long debated issue on the agenda.
Premier Annastacia Palaszczuk once again said the debate, which was recently fuelled by Northern Queensland wanting to split the State in half, is not on her list of priorities.
However, President of the Gold Coast Central Chamber of Commerce Peter Yared said it makes business sense to make changes to daylight saving.
This is backed by repeated polls which show southeast Queensland strongly in favour of changing the clocks each summer. Meanwhile, a recent study showed more than 67 per cent of people in North Queensland opposed the idea.
"As Premier Palaszczuk noted, you do not need to split the state in half to implement day light saving," said Mr Yared.
"But what we do need is action. The majority of south-east Queenslanders are for daylight saving, and have been for some time, so why is the Premier ignoring the calls of the people she is elected to represent?"
For six months of the year Queensland is one hour behind NSW, Victoria, the ACT and Tasmania.
"We are in a different time zone from states with which we do a lot of business with, resulting in major inconvenience, including misunderstandings over meeting times and phone hook-ups," said Mr Yared.
"This is particularly upsetting for business travellers who lose an hour when travelling to Sydney."
Mr Yared said the benefits to daylight saving in Queensland and the Gold Coast include boosting the hospitality industry with more locals likely to eat out at restaurants and stay longer at venues with an extra hour of sunlight.
"It is time the Gold Coast and Queensland came up to speed with daylight saving," he said. "If that means two timezones in Queensland, so be it."