GC CENTRAL CHAMBER CALLS FOR REDUCED PENALTY RATES TO GIVE BUSINESS OWNERS FIGHTING CHANCE
Posted on 6 June 2016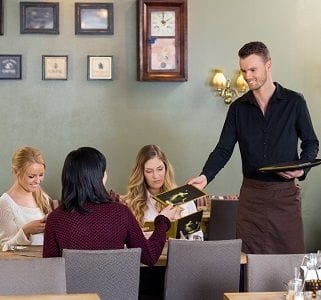 ON the back of the announcement this week about the minimum wage rise, the Gold Coat Central Chamber of Commerce says it so time to seriously consider reducing penalty rates on the weekend.
President Peter Yared says although it is great to see Australia's $1.8 million lowest-paid workers awarded a minimum wage raise of $15.80 a week, this could negatively impact some business owners and says reducing penalty rates on the weekend could combat the issue.
"While the $15.80 a week pay rise may not seem significant, for larger businesses that employ hundreds of staff it can amount to a huge amount of money each year," says Yared.
"The Chamber has been calling on the State Government to reduce penalty rates for at least a year now and on the back of added wages for employers, it is time the Government heard the pleas."
Yared says having spoken to many large and small businesses on the Gold Coast, penalty rates on Sundays and public holidays is a hot topic and many say they need to be dropped in order to give business owners a fighting chance.
"Not only is it about saving money that can be invested back into the business, but I have noticed that a lot of business owners either refuse to open on the weekends or reduce staff in an attempt to survive," says Yared.
"But by reducing staff, you are reducing the standard you offer and this can be detrimental to not only the overall business but also the Gold Coast's reputation.
"The Gold Coast is a tourism hub and we need to make sure we are providing top quality service every day of the week and every week of the year to ensure tourists want to come back and spend more money with us."
He says penalty rates are ultimately a real barrier to retailers and shop owners opening and employing people of the weekends and public holidays and in a lot of circumstances, it is leading to business closures and ultimately, unemployment.
"South Australia has recognised that in order for businesses to not only survive but flourish, they need that option to drop penalty rates," says Yared.
The Gold Coast Central Chamber of Commerce aims to facilitate networking opportunities for local business owners, develop initiatives to benefit the community and advocates for fair business practices.
The GCCCC regions comprise Burleigh Heads, Robina, Varsity Lakes, Broadbeach, Surfers Paradise and Nerang and its members are made up of rapidly growing small, medium and large businesses.