Cuts in penalty rates to boost Gold Coast business
Posted by Gold Coast Central Chamber of Commerce President Martin Hall on 6 March 2017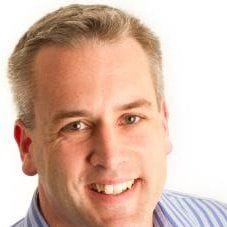 The Gold Coast business community will benefit significantly from the Fair Work Commission's decision to change penalty rates for Sundays, public holidays, early morning and late evenings for the hospitality, restaurant, fast food and retail industries. Tourism, retail and hospitality are key industries for the city and these reductions in the penalty rates will help businesses in these sectors to be open longer and to hire more people for longer.

The changes apply to employees employed under the:
General Retail Industry Award 2010 [MA000004] (the Retail Award)
Fast Food Industry Award 2010 [MA000003] (the Fast Food Award)
Restaurant Industry Award 2010 [MA000119] (the Restaurant Award)
Pharmacy Industry Award 2010 [MA000012] (the Pharmacy Award)
Hospitality Industry (General) Award 2010 [MA000009] (the Hospitality Award).
You can find out the details of how the penalty rates will change at this link
The changes don't apply yet. They will begin to be implemented from July 1. The changes to Sunday penalties will be transitioned, which means they won't apply all at once. The Fair Work Commission has not decided how this will happen and there is still a fair bit of confusion over the implementation.

What is clear is the Gold Coast, as a national and international tourism hotspot, should be a major beneficiary of the changes. The penalty reductions should encourage more business owners to open for longer and hire more people on Sundays and public holidays. For restaurants, cafes and other hospitality venues, the weekends and public holidays are their busiest times. In the past they have been the most expensive time to have employees working. But let's face it, regardless of the industry we work in, weekend work is now common and in today's society the importance of having Sundays off work are less significant than they were 50 years ago. The Monday to Friday work week is not a thing of the past yet, but more and more Gold Coasters are working on weekends as well as week days. Weekend demand for services has grown. The growth in international trade and the growth of the 24-hour economy will continue to contribute to this trend.

As a city that rightly attracts many international visitors and has ambitions of becoming an increasingly important international business hub, these changes are extremely welcome.
Author:
Gold Coast Central Chamber of Commerce President Martin Hall