Council needs to rethink carpark sale
Posted by Gold Coast Central Chamber of Commerce President Martin Hall on 22 February 2018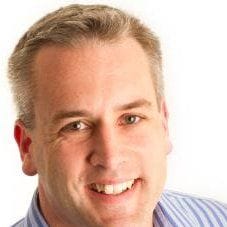 The Gold Coast is great city to live in and a great city in which to do business. The Gold Coast Bulletin's recent article about the price of car parking in the city being cheaper than other major cities around Australia highlights just one of our competitive advantages.
Convenient and inexpensive parking is essential to support businesses to contribute to the economy. According to Tourism and Events Queensland statistics, each year the Gold Coast plays play host to 6.8 million day-trippers. These day-trippers contribute more than $600 million to the Gold Coast economy. Convenient, inexpensive parking certainly improves visitor experiences. So why is the City of Gold Coast intent on selling the Bruce Bishop car park, which provides 40 per cent of the parking spaces in Surfers Paradise? It does not seem sensible.
Over the past 10 years on-street parking has been stripped from the Surfers Paradise precinct. Street parking was slashed when the Esplanade was upgraded and again when the light rail was installed.
On the eve of the Commonwealth Games, it is also important to note that events-based tourism is becoming a major driver of the Gold Coast economy. The Gold Coast, with the support of the council and the tourism bureau, is pitching itself as a global event destination. Having adequate infrastructure in place, including car parking for peak periods, is vital if the Gold Coast is to continue its success.
There is no doubt that public transport has a big part to play in the future of the Gold Coast as it continues to grow and thrive. But public transport is not viable solution for many working people for a variety of reasons. This is why the Gold Coast Central Chamber of Commerce is urging the City of Gold Coast to rethink its decision to sell the Bruce Bishop Car Park.
Martin Hall
President
Gold Coast Central Chamber of Commerce
Author:
Gold Coast Central Chamber of Commerce President Martin Hall